Your annual reminder,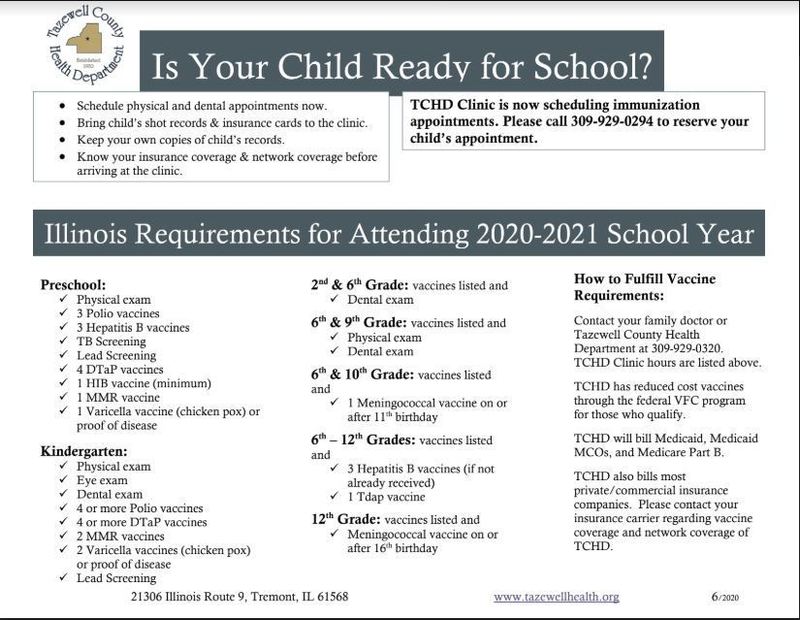 Don't forget to schedule your physical and dental appointments for your students now! Don't forget to check out the Illinois Requirements to start the 2020-2021 school year below *(Pay special attention for incoming Preschool, Kindergarten, 2nd, and 6th graders)
Tazewell County Health Department's Clinic is scheduling appointments now. Call 309-929-0294 to reserve an appointment or visit www.tazewellhealth.org.