EDIT MAIN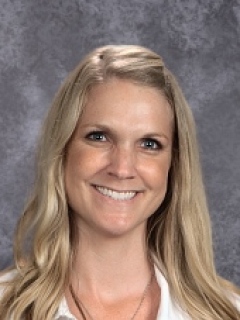 Mrs. Cathy Trimble
My name is Cathy Trimble and I am District 50's Executive Director of Curriculum, Instruction, and Assessment. I have many exciting roles in our district that ultimately all support our students! Our District strives to continually analyze curriculum and instructional practices to promote a well-rounded and rigorous educational learning experience for our students. See below for more information.
District 50 Curriculum
All district curriculum is aligned to the Common Core State Standards. To review and learn more about the standards, check out the links below!
MATH
Eureka Math is the primary curriculum for all students from kindergarten through 8th. The curriculum meets the three shifts in math that came from the Common Core Standards. Parents can create FREE accounts on this website to obtain additional information to support your students.
Story of Units K-5 Curriculum Map
Story of Ratios 6-8 Curriculum Map
How can you support as a parent? Below is a link to Parent Tip Sheets to help you help your child in math!
If you want to know more information about how today's math is taught versus how parents learned math, these resources are for you!
ELA
Fountas and Pinnell Classroom will be implemented for grades kindergarten through fifth for the 2019-2020 school year. The curriculum is broken into several parts:
Interactive Read Aloud
Guided Reading
Reading Mini-Lesson
Phonics and Word Study
Independent Reading
An informational video is located at the website listed above.
Heggerty
Heggerty is used in grades K-2 for building phonemic awareness. Below is a link for parent information
There are a variety of activities parents can do at home to support their child in building phonemic awareness.
Letter Names and Sounds
Work with your child to learn the names of the letters and the sounds the letters make through fun activities:
Look for letters in environmental print (signs, packages, labels, book titles, etc)
Model how to write the letters in your child's name and encourage him/her to copy the letters
Play with magnetic letters to build words or match the first sound to pictures
Build letters out of Play-Doh or modeling clay; use cookie cutters for letters and spell words with dough or clay
Make an alphabet book with pictures of things, animals, and people that are familiar to your child. Write the uppercase and lowercase letter on each page and label the pictures.
Read alphabet books aloud with your child. Ask them to find letters in the book.
Sing alphabet songs – you can find some fun ones on YouTube!
Assessment
STAR
Students in grades 1st through 8th take the STAR benchmark assessment test three times per year in reading and math. This is a computerized norm-referenced assessment that helps teachers help students! This data is analyzed by our teachers and RtI building coordinators to determine if students need additional support at tier 2 or tier 3 levels.
Illinois Assessment of Readiness
The IAR is given to all students grades 3-8 for reading and math in the spring.
Illinois Science Assessment
The ISA is given to students in grades 5 and 8 in the spring.