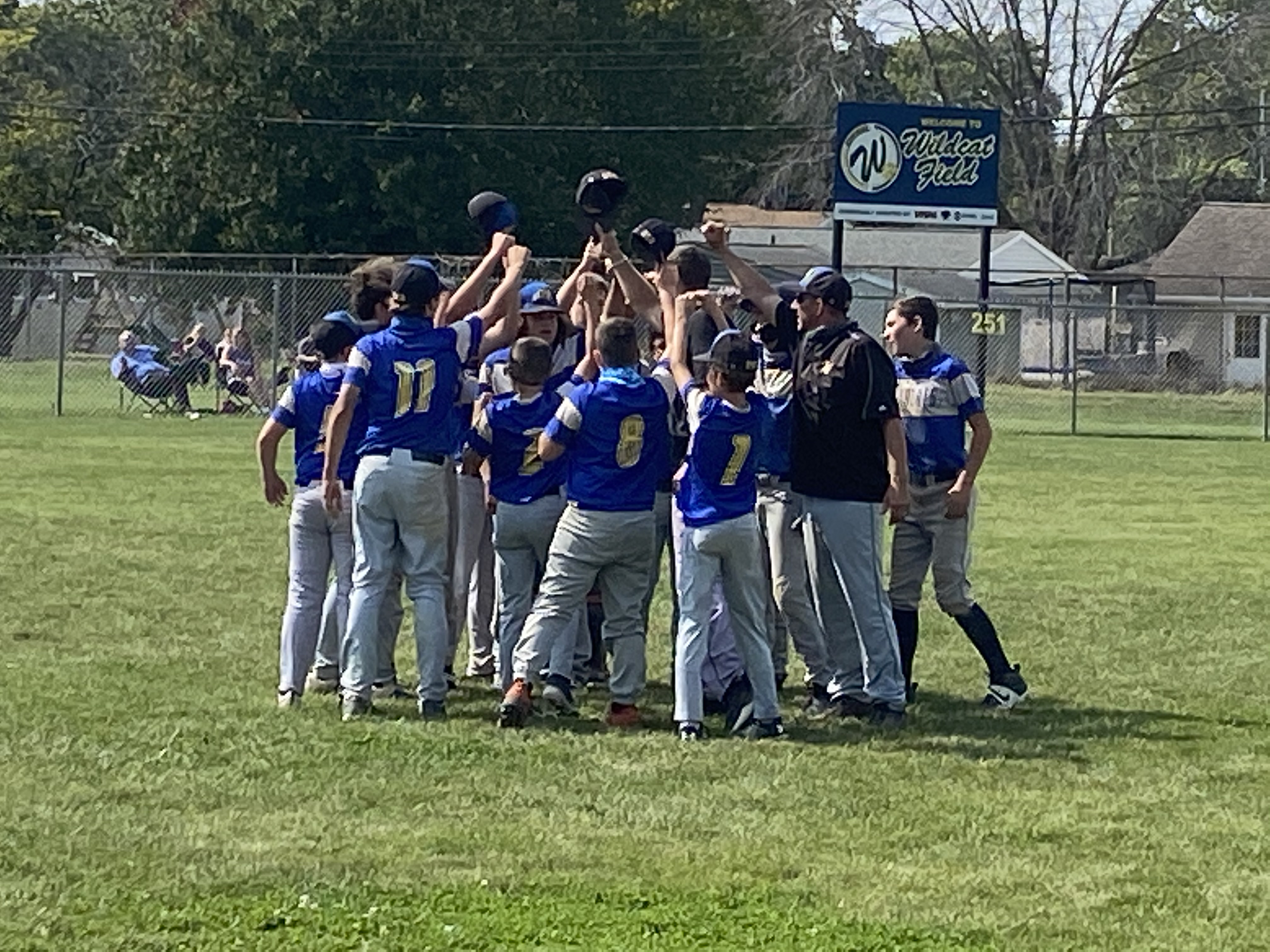 Scroll for more info about each sport, or click on "Schedule" for a calendar of events.
Drama
Are you a dramatic individual? Do you like acting? The drama club is the club for you! Not into acting? Join the tech crew for the drama club and help set up the stage and run the show! Each year a new production is chosen to perform for not only our student body but family and friends. Auditions are typically around October/November and practices begin the week following auditions. Drama club runs through the end of April to early May. Any student in grades 5-8 is eligible to audition for the drama club. For any questions, contact Miss Kron [email protected] or Mrs. Liechty [email protected]
Math Team
Do you LOVE math?! Do you LOVE competition? Here's your chance to combine the two and learn some new math topics! Mrs. O'Neill, the 8th-grade math teacher, invites any math-loving student in 6th, 7th or 8th grade to be a part of the team! Math Counts typically begins in November, meets once a week and has a one-day competition in February at Bradley University. Listen to the announcements for more information in late October/early November. For more questions, please email [email protected]
Scholastic Bowl
Scholastic Bowl is a fantastic opportunity for students to show what they know! Games consist of different trivia type questions that span across many different subjects. Coached by Mrs. Baner and Mrs. Tapling, the season begins with try-outs held in late December. Practices begin in January and games start in February. The season ends with Regionals and beyond at the end of April. We would love to have you join us next season! See Mrs. Baner or Mrs. Tapling with any questions or they may be contacted at [email protected] or [email protected]
Softball (Schedule)
The Wildcat's Softball team is available to all girls sixth through eighth grade and coached by Mrs. Carrie Lyles. Softball tryouts typically occur near the end of July and are located at the softball field at Beverly Manor School. All girls must have a current sports physical on file or bring one to the first day of tryouts in order to be eligible to try out. There are no exceptions per IESA rules. Softball season runs from the end of July until the beginning of September. Coach Lyles is committed to promoting a winning culture but more importantly helping to develop the girls as students and respectful citizens as well. Come support the Wildcat Softball team as we look to work hard in order to restore what has been traditionally one of our most successful programs at Beverly Manor School. For further questions, you can contact me at [email protected]
Student Council
The Beverly Manor Student Council is a group of 4-8th graders that make decisions about our school, plan dances and events, and perform community service. We also create and organize D50 spirit wear sales. 6th-8th graders may hold an officer position while 4-5th graders will be elected by their classmates as homeroom representatives. Any 6-8th graders that are not interested in an officer position can just be in Student Council. StuCo meets at least once a month and starts at the beginning of the school year. Mrs. Tapling (5th-grade teacher) and Mrs. Varnold (8th-grade teacher) are the co-sponsors. Reminder notes are sent home with students as needed for items, such as meetings, volunteer positions, notices, events, etc. No physicals are required, but students that wish to participate must fill out and return the StuCo form with a parent signature. Any questions about Student Council can be sent to Mrs. Tapling at [email protected] or Mrs. Varnold at [email protected]
Track (Boys & Girls)
Track and Field at Beverly Manor School is thriving! We traditionally practice after school, Monday through Friday from 3:05 pm until 4:30 pm. Our first practice is usually in March at Beverly Manor School. Please contact our track and field coach, Mr. Maxwell, by email with any questions ([email protected]) or Miss Willis at [email protected] We welcome all students from grades 6-8. Whether you have never participated/competed in sports before, or if you are an experienced athlete, we would love to have you! Being a part of our track and field program is a unique experience that offers students the chance to improve personal fitness and promote physical/emotional well-being. It's also really fun! Please sign up for track and field today!
Volleyball (Schedule)
Our volleyball program is an IESA endorsed program open to all 6th, 7th, and 8th-grade girls. It consists of a 7th grade and 8th grade team. Participants must have a current physical on file and pass a 3 day tryout. The season runs from late November thru early March. In addition to playing against other schools in our area, the teams participate in multiple tournaments. Notices for tryouts will be posted once the dates are set, and team communication is done using TeamSnap. The 8th grade and the 7th grade are both being coached by Trish Moreland. She can be reached at [email protected]
Yearbook Club
In Yearbook Club, we design, promote, and sell the District 50 Yearbook. Assisted by teachers, 7th & 8th-grade students use an online computer program to stylize the yearbook by creating pages, choosing cover options, selecting fonts and color palates, and much more. Students in Yearbook Club are also primarily responsible for taking the pictures that will end up in the yearbook, as well as, conducting interviews for certain pages. This club takes place throughout the entire school year and begins with an initial meeting of interest where students apply for jobs including photographers, interviewers, page editors, and yearbook managers. From there, Yearbook Club sponsors, Mrs. Tapling and Miss Darrow, select students to join the team. Our main goal is to capture the atmosphere of John L. Hensey and Beverly Manor for each school year so students have an original and fun memory book to look back on for years to come.