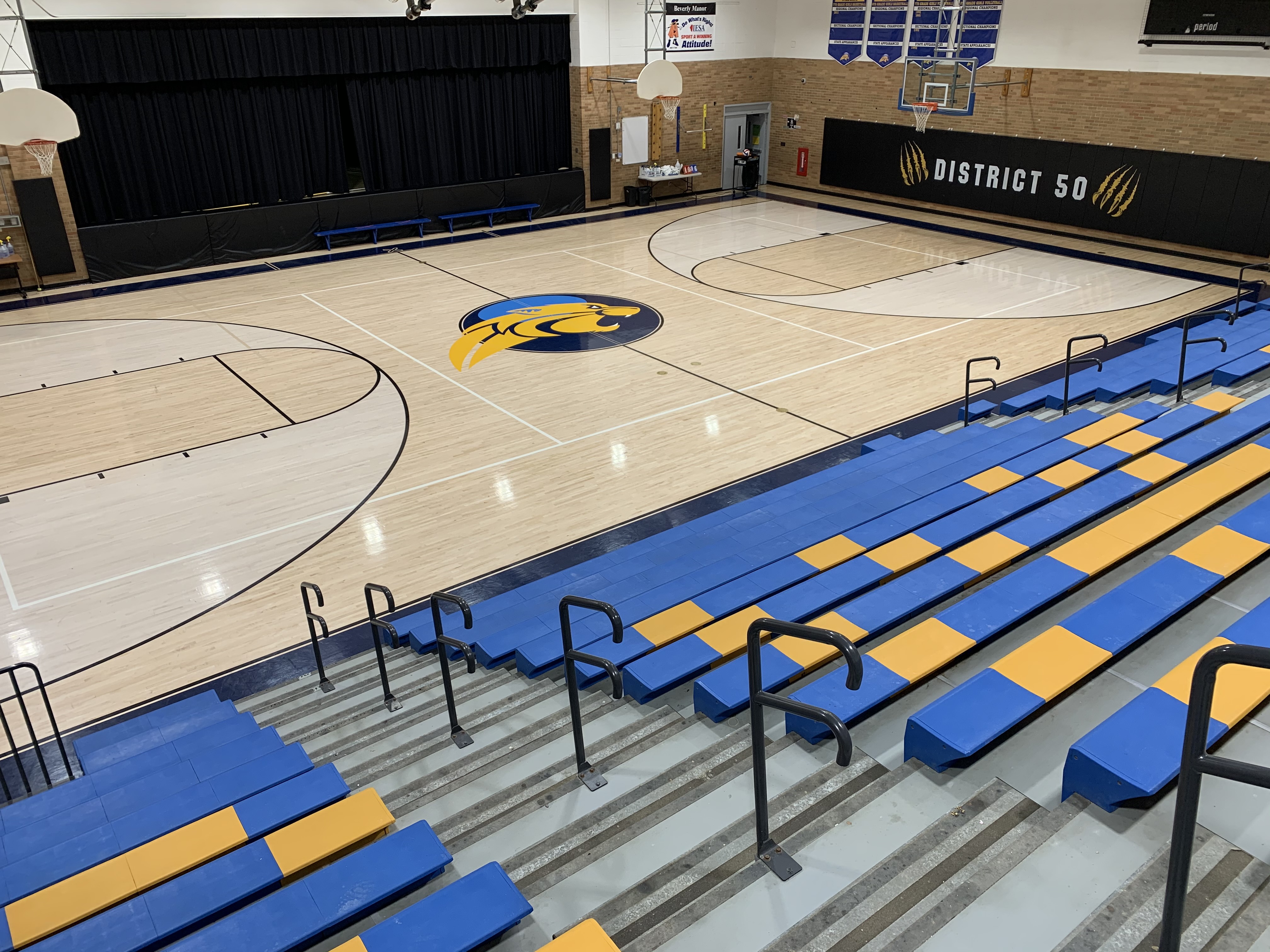 Scroll for more info about each sport, or click on "Schedule" for a calendar of events.
Wildcats United (Schedule)
Wildcats United is all about making a difference within our school and community. We work closely with Special Olympics of Illinois to create a space that focuses on respect and inclusion while also having fun and making friends! Join us for meetings, Unified Fitness, and more.
Wrestling (Schedule)
Wrestling is a winter sport that runs from early December through March if you make it to state. Wrestling is unique in this town, as it is our only Co-op sport that combines all 3 districts in Washington. Wrestling is a challenging sport that helps create mental and physical toughness in anyone who participates. With wrestling being an individual sport, it is amazing to see the team and family atmosphere that is created by athletes working hard to help make each other better. Especially in our case, bringing 3 schools together that are rivals at every other sport. Also, it is the one sport that will help you grow in every other sport that you play through gaining strength, quickness, agility, and before mentioned mental toughness. Wrestling is coached by Josh Godinez and Mike Baker. For any questions, feel free to reach out.
Writer's Club (Schedule)
Are you interested in growing as a writer? In Writer's Club, we write creatively and share our work with each other to give feedback and grow! We write stories, poetry, song lyrics, and anything else you wish to bring to our community of writers. We also help edit and revise the writing of our peers. If you want to learn to write more creatively and clearly represent your ideas on a page, this is the club for you! Reach out to Mrs. Kline ([email protected]) or Mr. Mansfield ([email protected]) for more details.
Yearbook Club
In Yearbook Club, we design, promote, and sell the District 50 Yearbook. Assisted by teachers, 7th & 8th-grade students use an online computer program to stylize the yearbook by creating pages, choosing cover options, selecting fonts and color palettes, and much more. Students in Yearbook Club are also primarily responsible for taking the pictures that will end up in the yearbook, as well as, conducting interviews for certain pages. This club takes place throughout the entire school year and begins with an initial meeting of interest where students apply for jobs including photographers, interviewers, page editors, and yearbook managers. From there, Yearbook Club sponsors, Mrs. Tapling and Miss Darrow, select students to join the team. Our main goal is to capture the atmosphere of John L. Hensey and Beverly Manor for each school year so students have an original and fun memory book to look back on for years to come.