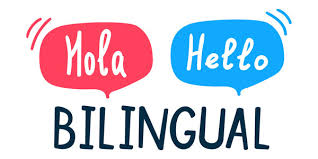 Bilingual Supports
Are you currently transitioning between homes, living with a family member, or generally displaced from your permanent residence? If so, please contact the school in your district about enrolling your child(ren) to ensure they are still receiving a quality education! Fill out this Homeless Education Form and return it to the serving district in your area and contact their Homeless Education Liaison.
If you are currently Homeschooling your child(ren), please use the provided resources on our county Regional Office of Education website for available resources and groups involved in Homeschool Education.
AVAILABLE COMMUNITY RESOURCES
Please visit and access the multiple resources that our district and neighboring organizations provide for the students and families in our community!
For immediate assistance outside of school hours, please use or contact the resources below:
-911
- Dial 988 for the Suicide & Crisis Hotline (formerly National Suicide Prevention Lifeline) or dial 1-800-273-8255 (www.suicidepreventionlifeline.org)
-Text HOME to 741741 from anywhere in the US, anytime, about any type of crisis for free, 24/7 crisis counseling.
-Emergency Response Services (ERS) 309-347-1148
-Partnership for a Healthy Community (www.healthyhoi.com/emergency)
-211 (www.211hoi.org)
-CARES Hotline 1-800-345-9049
Are you having trouble with a friend, classmate, or other social situation. You don't have to tackle the challenge on your own. Fill out a Bullying Report form below if you are facing situations that are H.O.U.R. - Hurtful, One-Sided, Unfair, and Repeated