Congratulations to all our 8th grade graduates. Friday's graduation was filled with smiles, cheers, laughs, tears, and special moments. Student of the year speeches are always special, and this moment during one of them showcases the bond of this graduating class. #D50PRIDE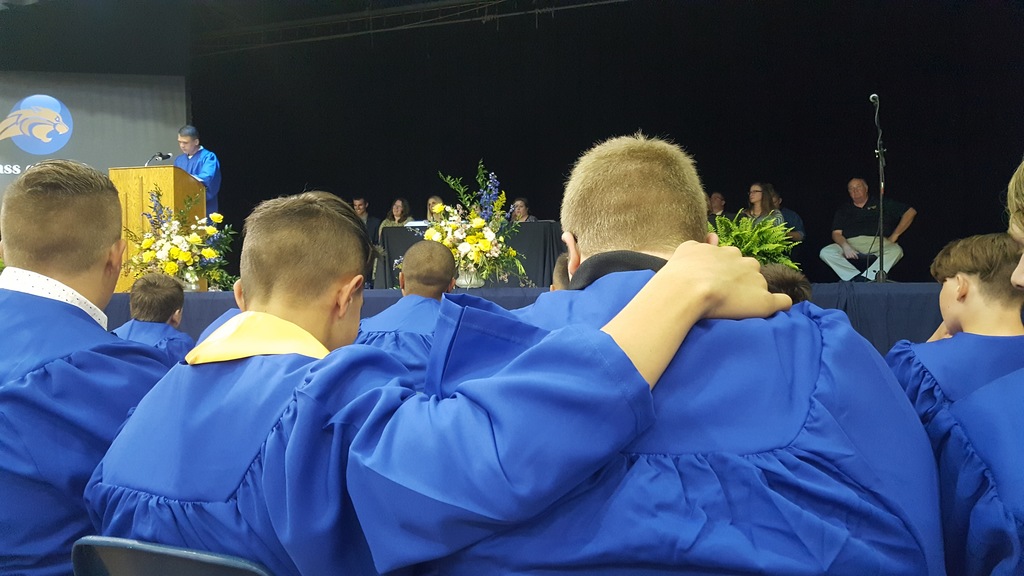 ​Not only do we have our new website up and running, but don't forget about the convenience of our app to check events and make bus changes as well! Check it out and select Notifications to receive alerts!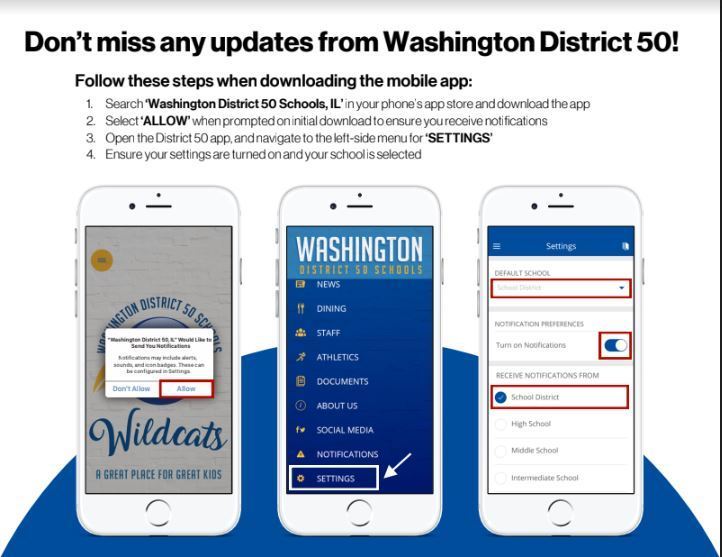 Class of 2019, you will be missed! Best of luck on your future endeavors and I hope to see you again!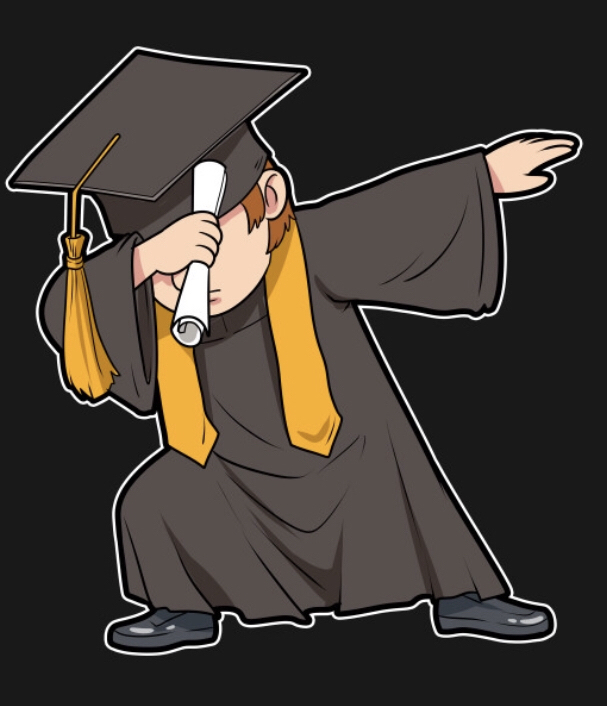 Doing some spring cleaning? Consider participating in our summer clothing drive!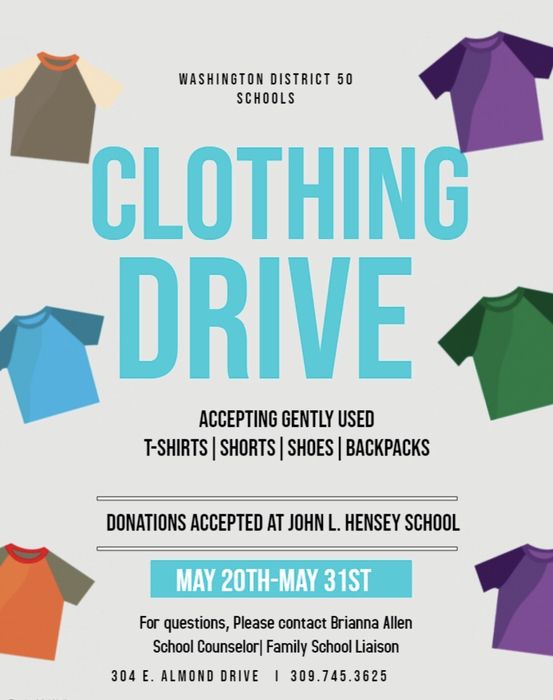 8th grade students!!! We were out in the sun all day today. Put the aloe on your sunburn and get ready for Six Flags tomorrow! Please remember sunscreen, hats & sunglasses!!! It will be HOT tomorrow!! Students need to arrive at school AT 6:15AM! We will leave PROMPTLY at 6:30AM! See you all bright and early!! ☺️

Literacy Luau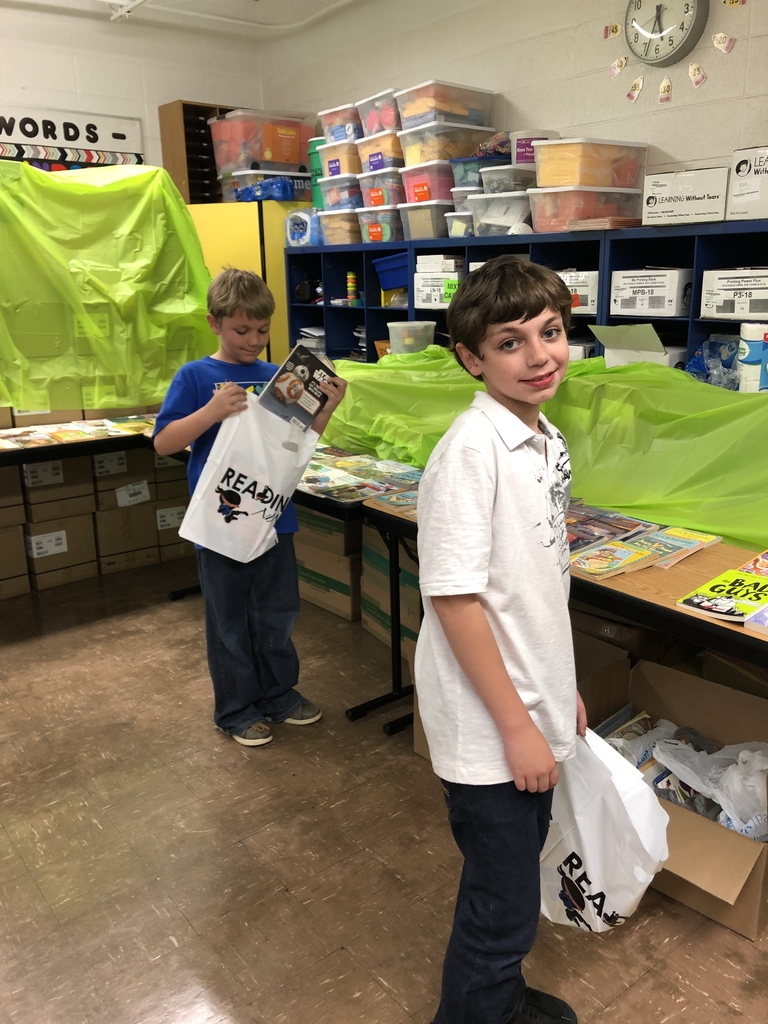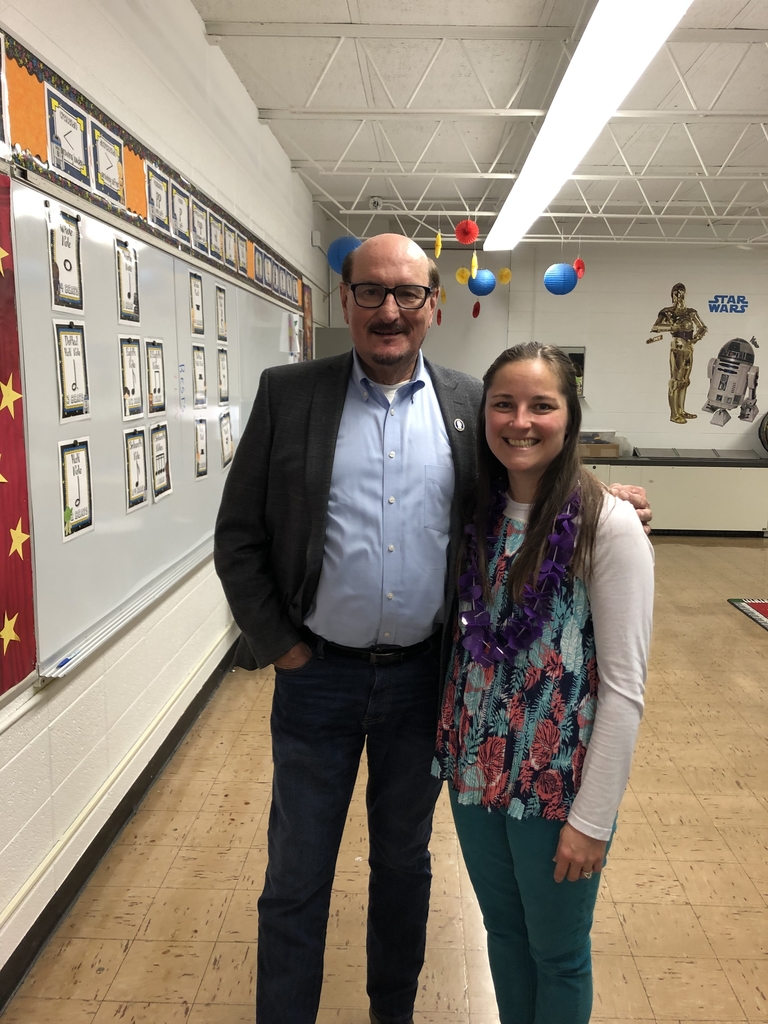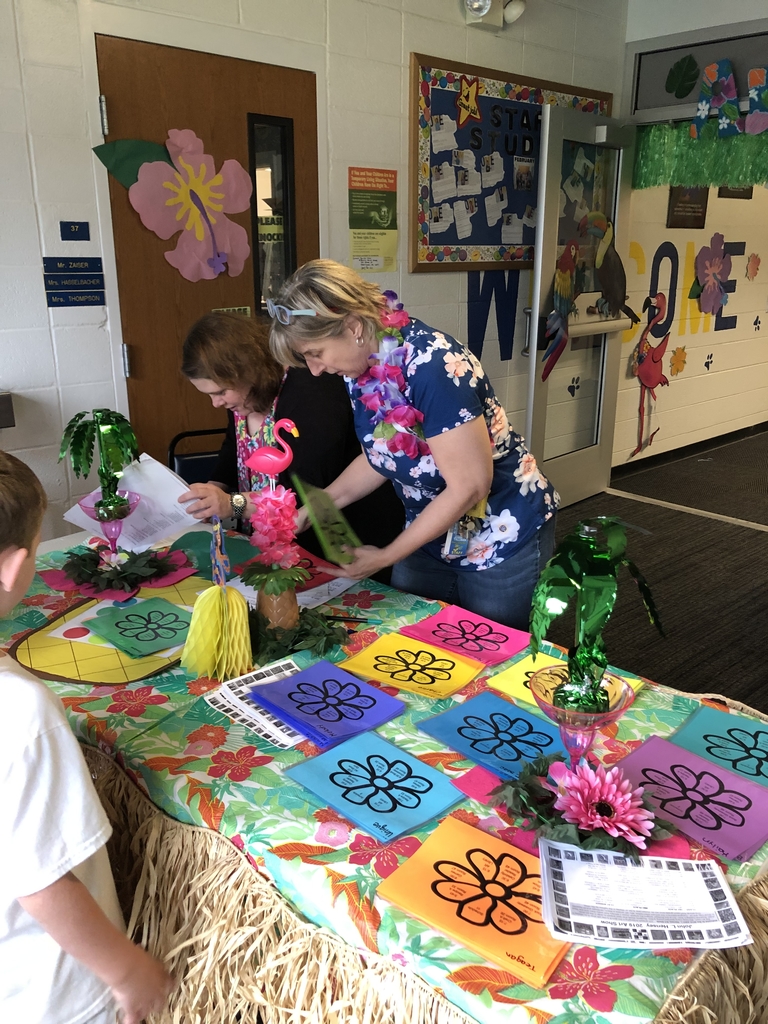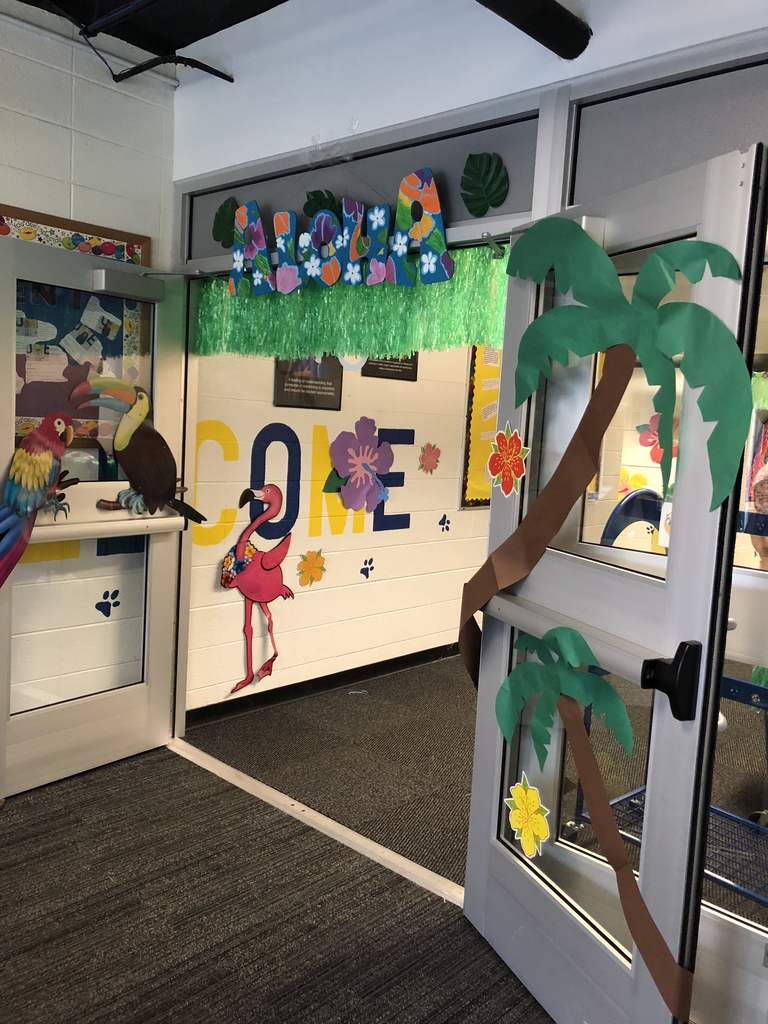 Literacy Luau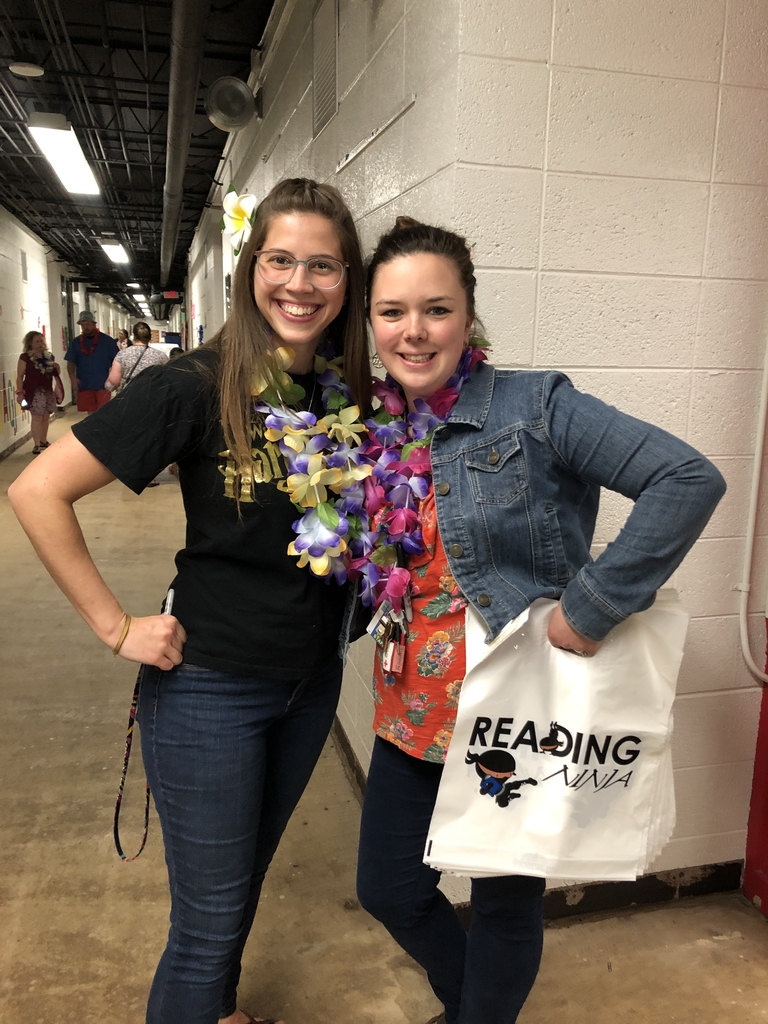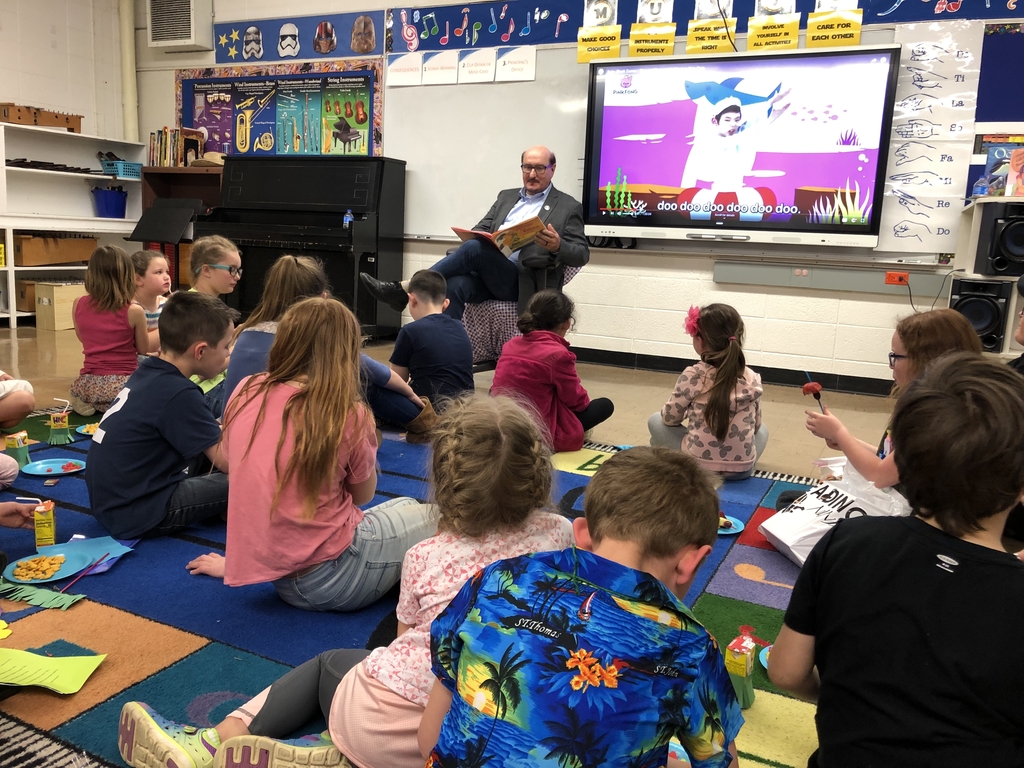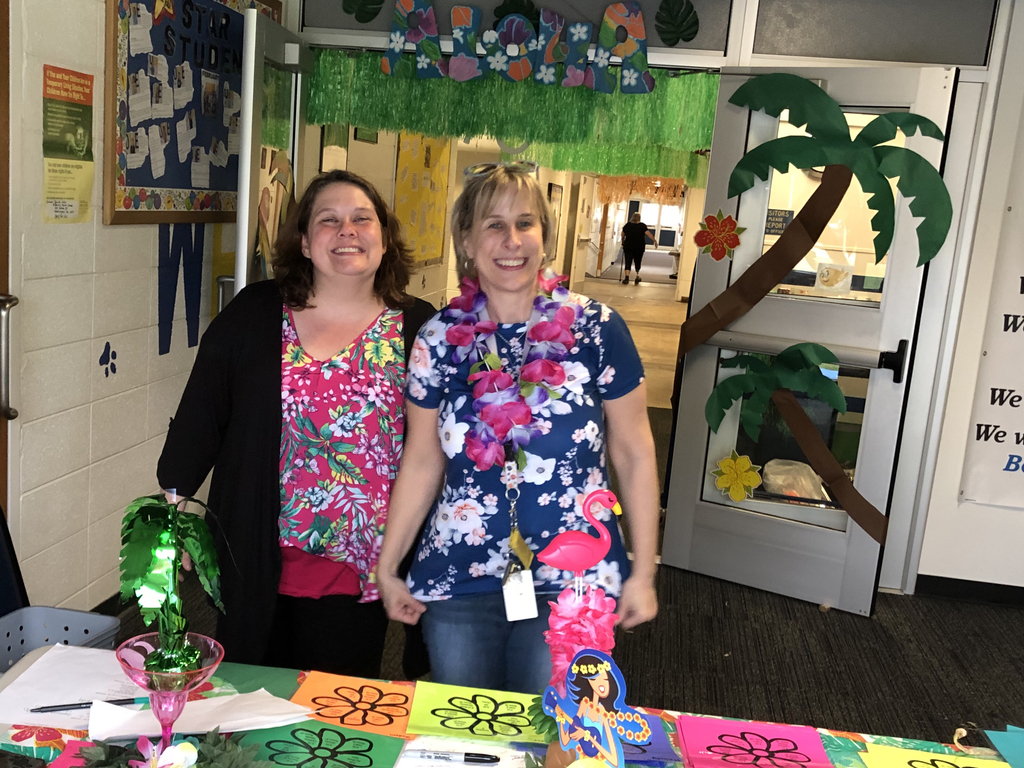 Literacy Luau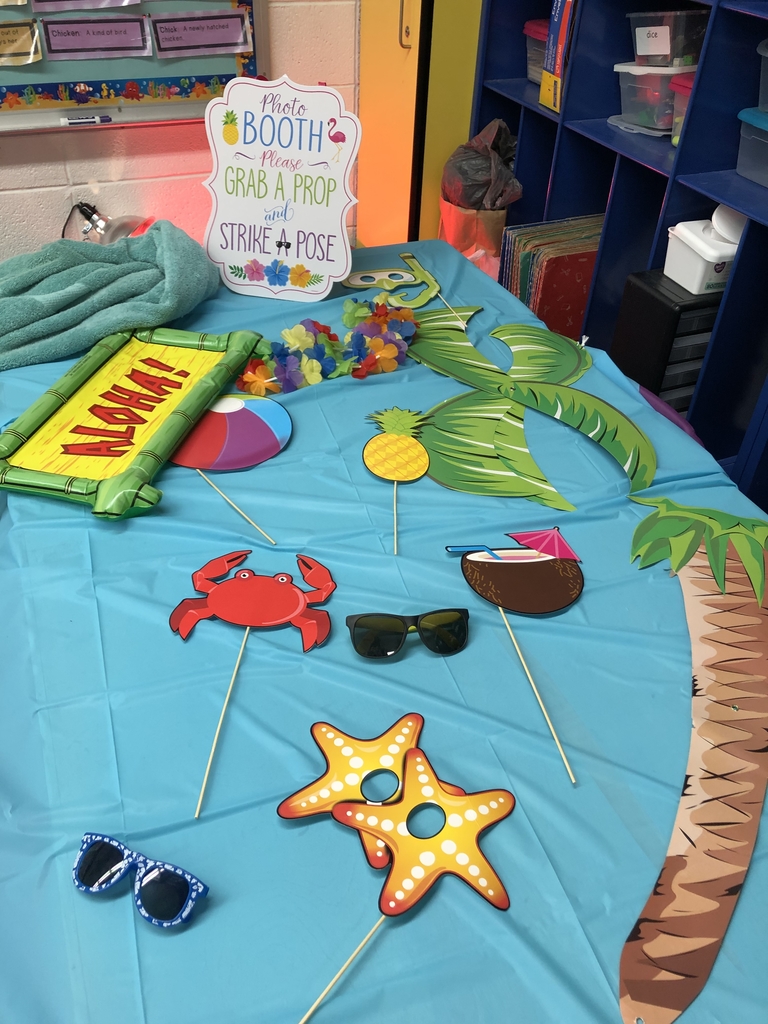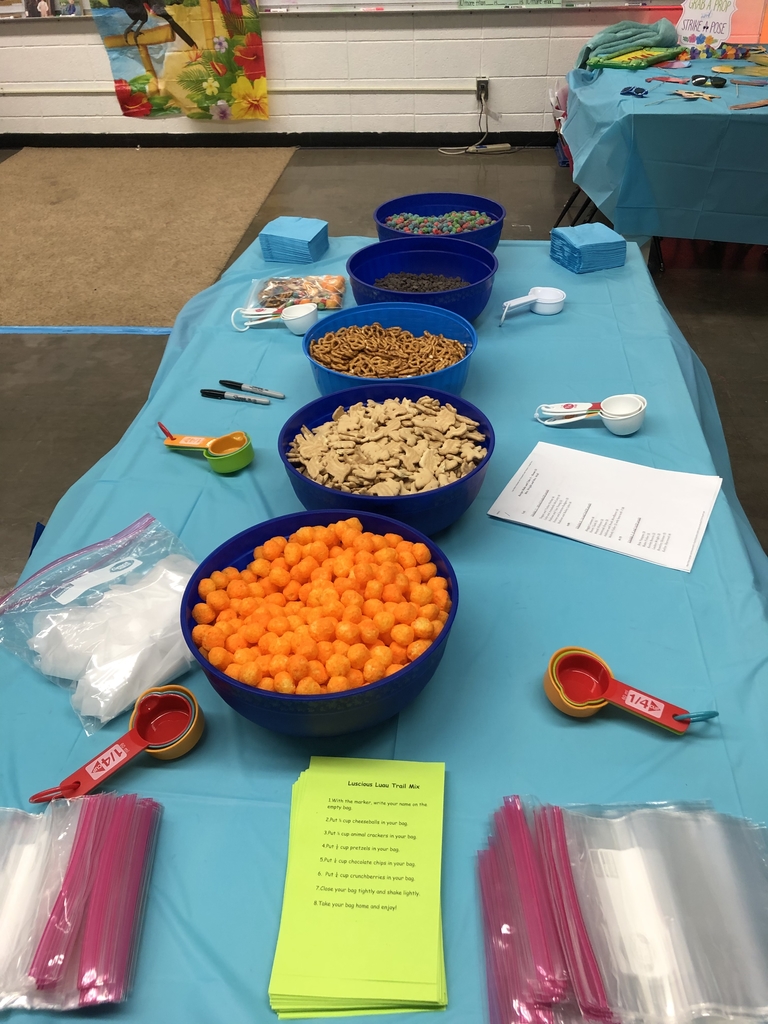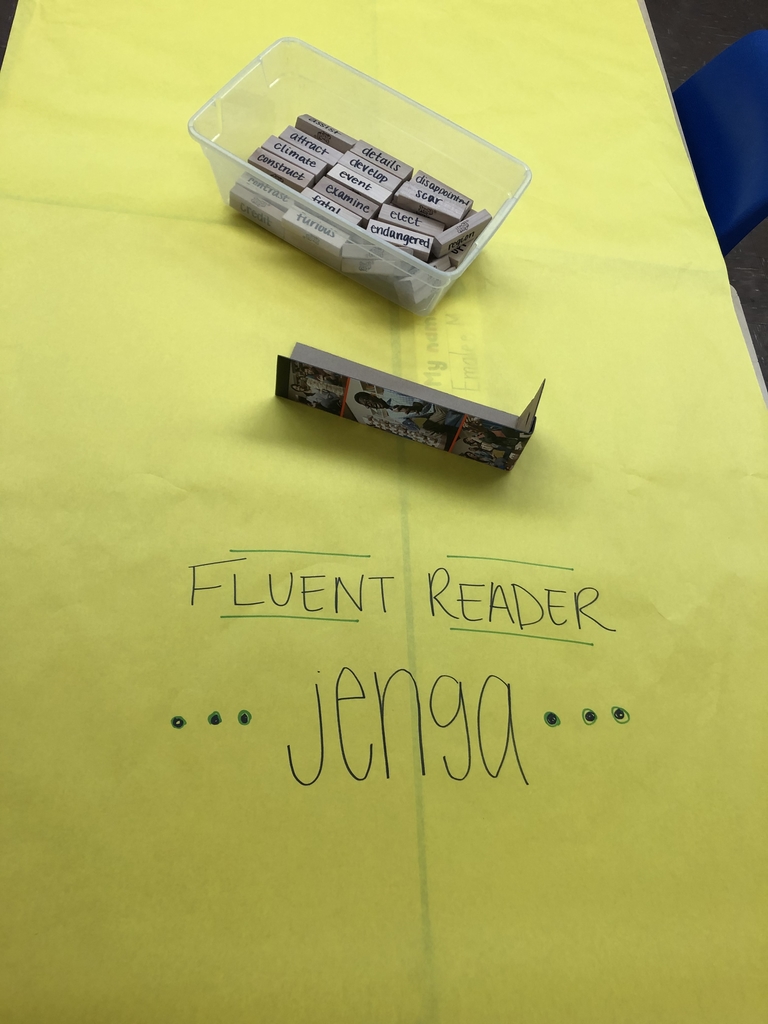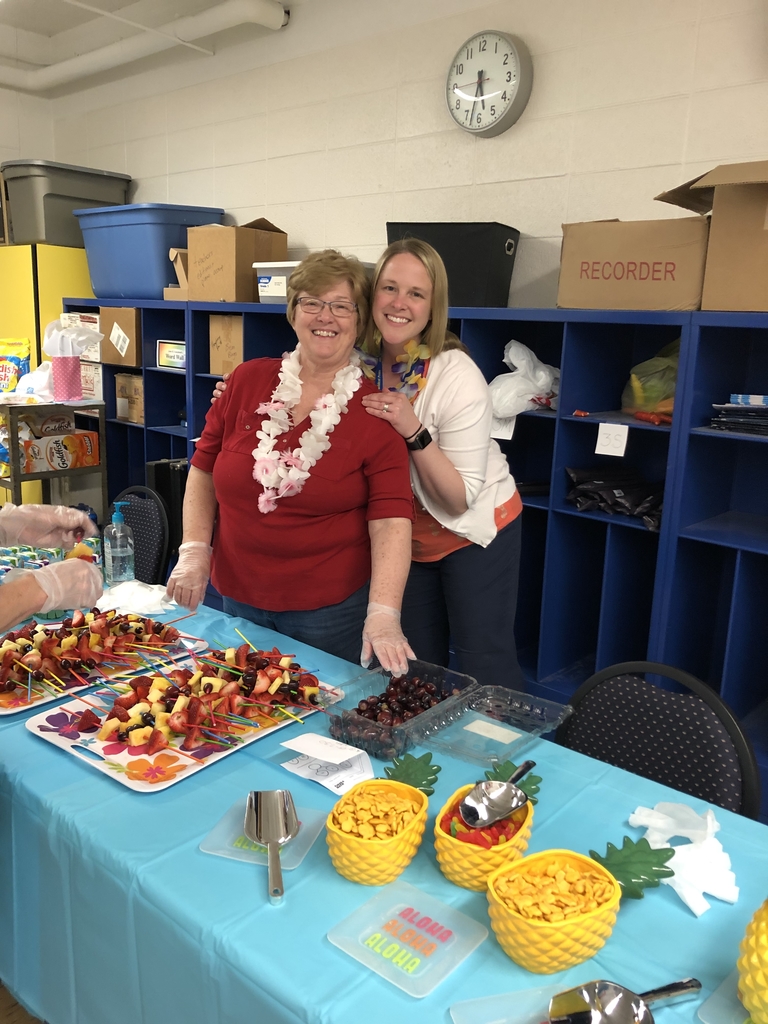 The 8th grade class observed the Bradley University Chemistry Demo Crew in action this afternoon! From acids to bases, to chemical reactions, it was a great way to see science in real life!!!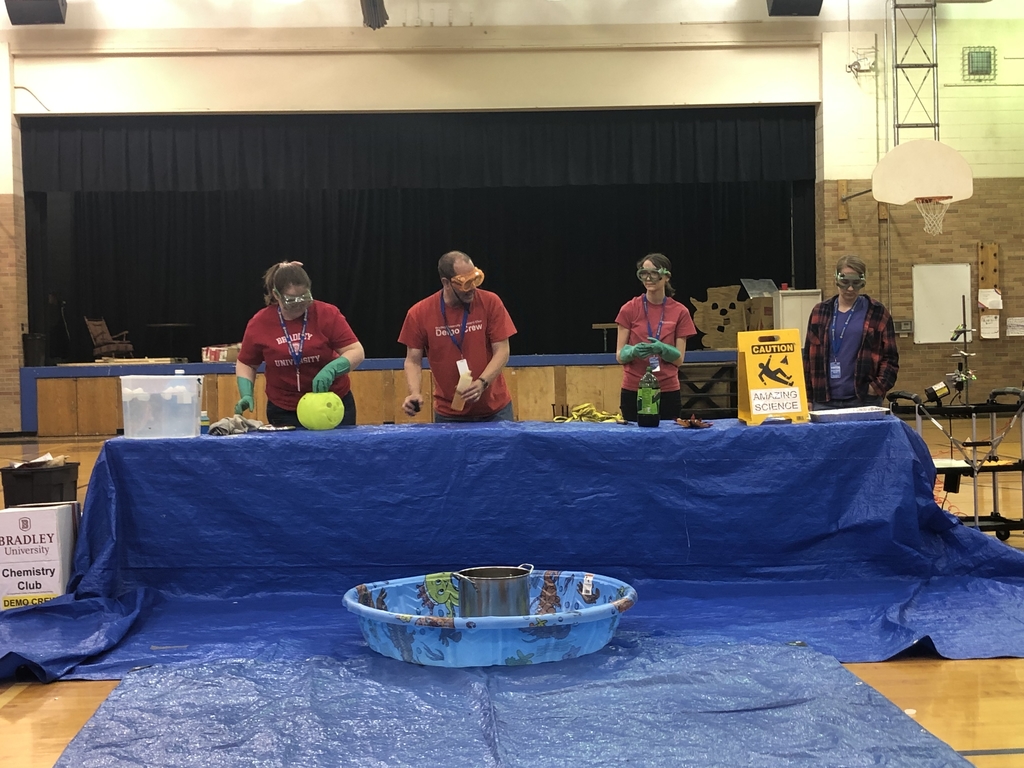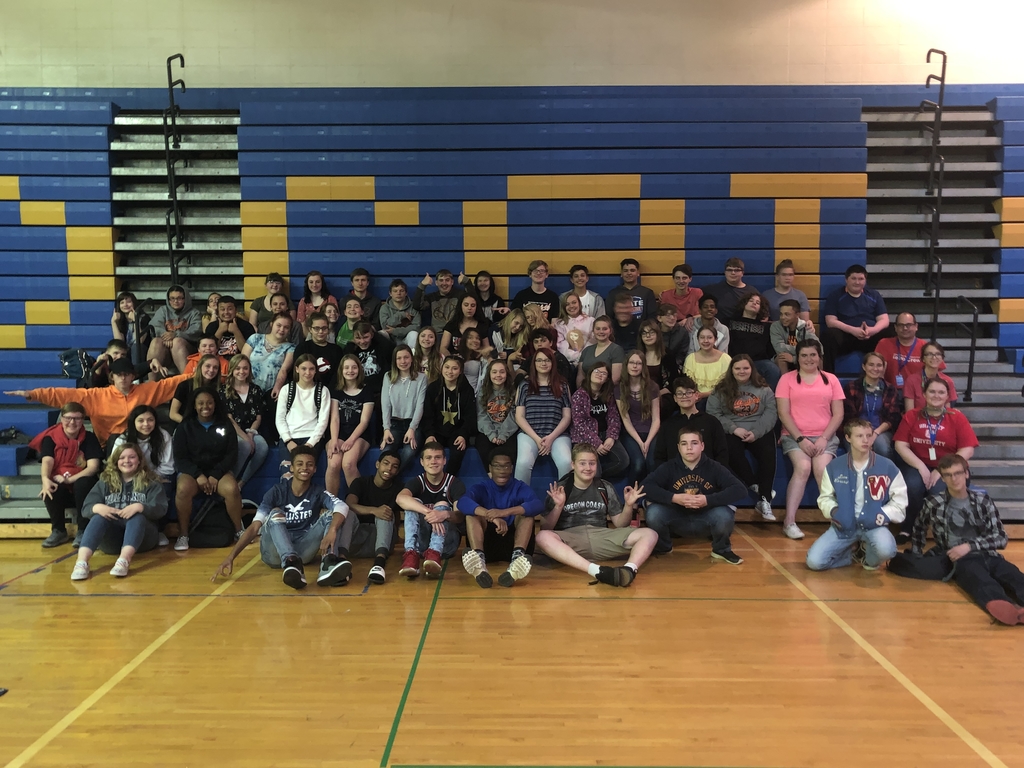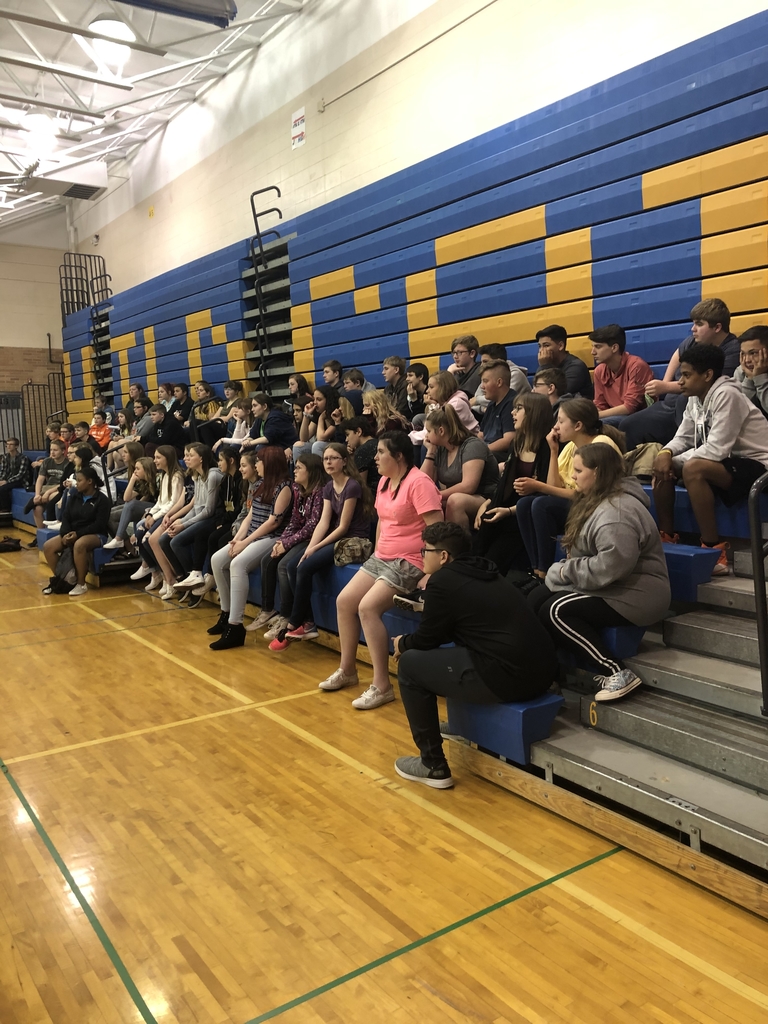 Yearbook Alert!! Yearbooks will go on sale starting Wednesday morning in both buildings for students that did not pre-order already. They are $20 (cash only) and will be sold on a first come, first serve basis. Get em while they're hot!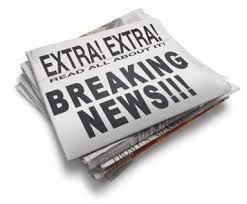 The Cheerleading open gym, scheduled for tonight, has been cancelled due to a scheduling conflict. The session scheduled for Tuesday, May 14th from 5:00-7:00pm will go on as planned. Thank you!
Boys Basketball: Due to Coach Leverton's unexpected absence tomorrow, basketball open gym scheduled for tomorrow, Monday, May 13, will have to be canceled. Sorry for the short notice.

Dear Moms, Thank you for all that you do. Your job description is never ending and you stare down any challenge for the benefit of your children. Today we honor you and daily we celebrate you! Thank you!
Are you looking for a way to engage your student during the summer in an exciting, yet educational experience for FREE? District 50 will be offering Summer STEAM courses. 3D Printing, CAD Design, & Packaging Design is intended for students in grades 6- 8 and Coding with Sphero is designed for 4th-8th graders. For more information, please call the school office at Manor. We hope to see your child there! More summer opportunities will be shared soon!

Please help us celebrate Teacher Appreciation Week! We're grateful for the work our teachers perform each day and their dedication to our students. Show your appreciation for a past or present teacher by giving a Shout Out or sharing a fond memory! #ThankaTeacher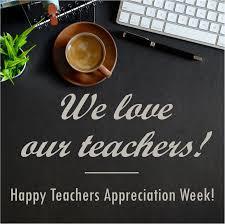 Beverly Manor Awards Assembly will be Tuesday, May 7th. 4th and 5th grade will begin at 8:45 a.m. in the gym and 6th, 7th and 8th grade will begin at 1:00 p.m. in the gym. Parents and friends are welcome!

Washington Community High School Athletic Informational Meeting Attention Incoming Athletes & Parents May 9, 2019 @ 6:30-7:30pm @ WCHS - Torry Gym Freshman Football Meeting – MPR 5:30-6:30pm High school coaches will be in attendance to answer any questions about summer contact days, season and sign-ups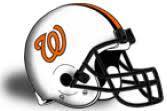 ATTENTION 8TH GRADE!!! CHIEFS GAME UPDATE! The Chiefs game field trip has been rescheduled to WEDNESDAY, MAY 15TH. The game tonight has been cancelled, and is rescheduled as a double-header tomorrow evening. Therefore, moving our field trip to WEDNESDAY, MAY 15TH. Students who are attending the Band/Choir trip on May 15th will be given their ticket to use at a different time. Please see one of the 8th grade teachers if you are a student who is affected by this!

County Track Meet- Saturday, May 4th, 9:00am at Morton High School. Bus will leave Beverly Manor at 7:30am. Good luck, Wildcats!