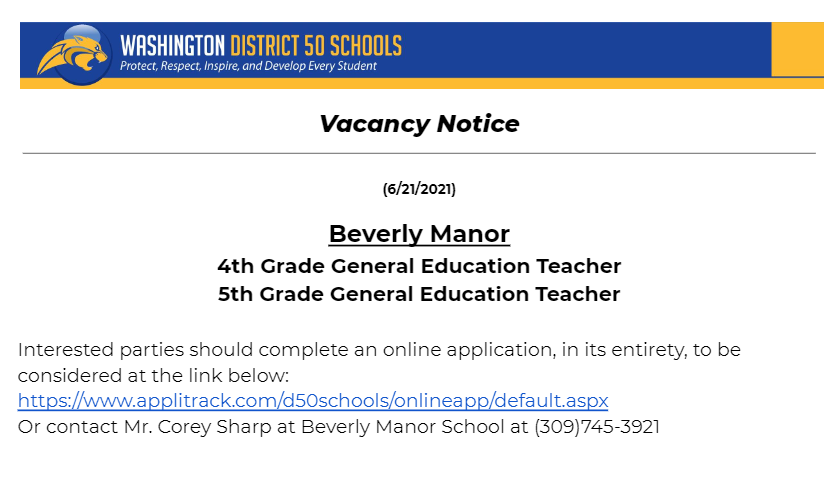 🥎Attention all softball families🥎 For the '21-22 softball season, we will be having open fields July 21-23, 1:00-3:00. These are open to anyone interested in trying out for softball in grades 6th-8th. Tryouts will be held July 26 & 27 from 1:00-3:00 at the softball field. If you have any question, please contact Mrs. Lyles
[email protected]

Beverly Manor New Staff Spotlight, Please help me in welcoming each of our new staff members at Beverly Manor and enjoy learning about them from their short bios as they look forward to working with our Beverly Manor kiddos. Kaitlin Kline- Hi y'all! My name is Kaitlin Kline, I am actually a recent Illinois transplant as my husband, Jared, and I just moved to Peoria last year. I grew up in Billings, Montana and went to university in Missoula, MT, where I majored in Elementary Ed and minored in Psychology. I taught 5th grade last year and am so excited to be joining the 6th grade team this year! My passions include reading, my cats, music, movies, food, going for walks, listening to podcasts, and more reading. I can't wait to meet everyone and see what adventures this new year and new school will hold! Beau Biedscheid- Hello! My name is Beau Biedscheid and I will be teaching choir and general music at Beverly Manor this year. I'm very excited about this position as it allows me the opportunity to give back to the community I grew up in. I spent my childhood in Washington Illinois and attended Central Intermediate School. As a young student, I was heavily involved with the musical arts. I participated in choir and played saxophone in the band. As I moved through high school I became more invested in the arts, devoting a large amount of time to music and participating in extracurriculars such as the musical, madrigals, and the marching band. I studied music education at Illinois Wesleyan University and graduated in 2018. While at Illinois Wesleyan, I met my wife Caroline. She is a wonderful pianist and an even more wonderful person. We love traveling, eating delicious food, and caring for Nougat (our cat). We hope to visit all fifty states and tackle the rest of the globe after that. I'm very excited to bring my musical talents to Beverly Manor and look forward to rejoining this wonderful community. Kristol (Kris) Durr- Hello, I am Kris Durr and I am thrilled to join the D50 family!  My husband and I have lived in Washington for the last eighteen years and we have two daughters who will be a Junior and a Senior at WCHS in the fall.  I have spent the last 10 years working as first a Classroom Aide and more recently as Reading Interventionist at D52.  I am very excited to bring my knowledge of Wilson and reading to D50 and to become a member of our 5th-grade team. Jennifer Chiras- Hello! My name is Jennifer Chiras and I will be the new School Counselor at Beverly Manor. I have worked in the field of Child and Adolescent Mental Health for 15 years and most recently worked as a Crisis Therapist at Children's Home. I am a mother to two wonderful children and we reside here within the district. District 50 and Beverly Manor especially holds a special place in my heart as I am a District 50 Alumna. I attended Kindergarten through 8th grade here and come from a longline of District 50 graduates. I enjoy reading, watching TV/Movies and cheering for my kids at their various sports events. For this new school year, I hope to bring my knowledge and experience working with children and families to help support our District 50 community in their journey to happy, healthy lives. Please let me know if there is anything I can do to help and I look forward to meeting and working with all of you!  **Picture to come!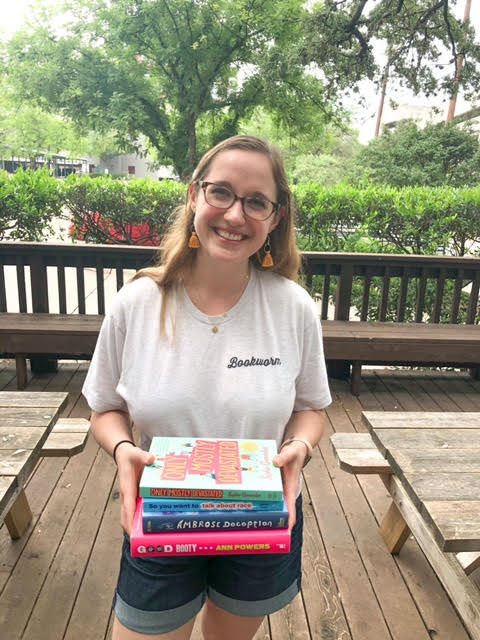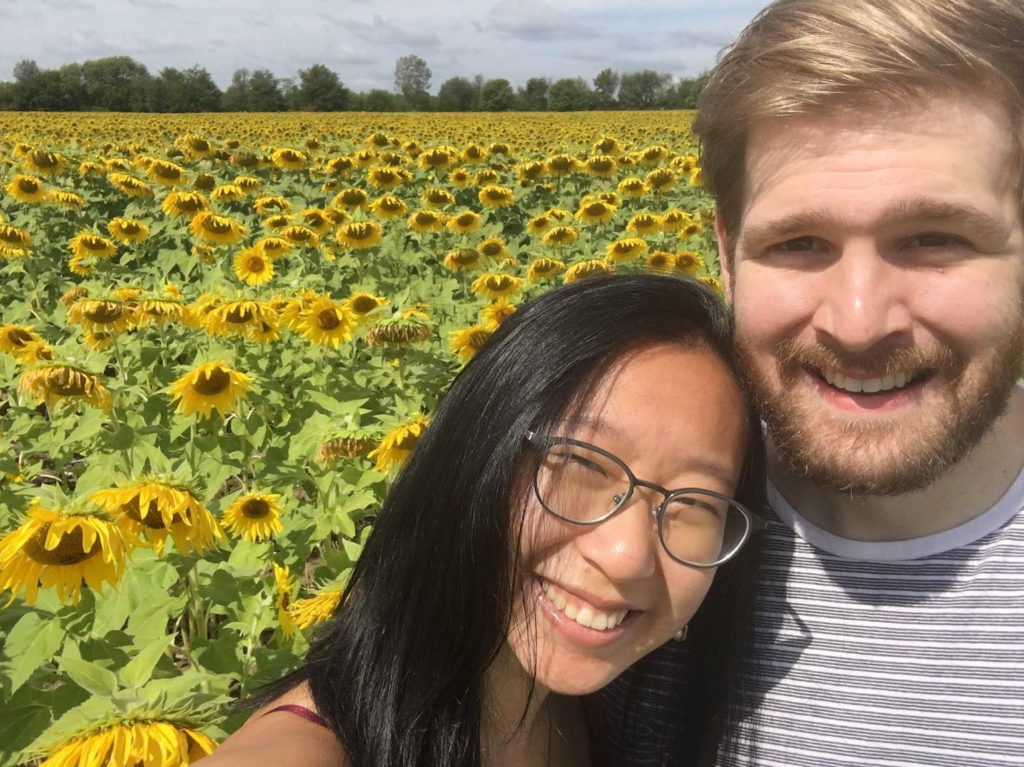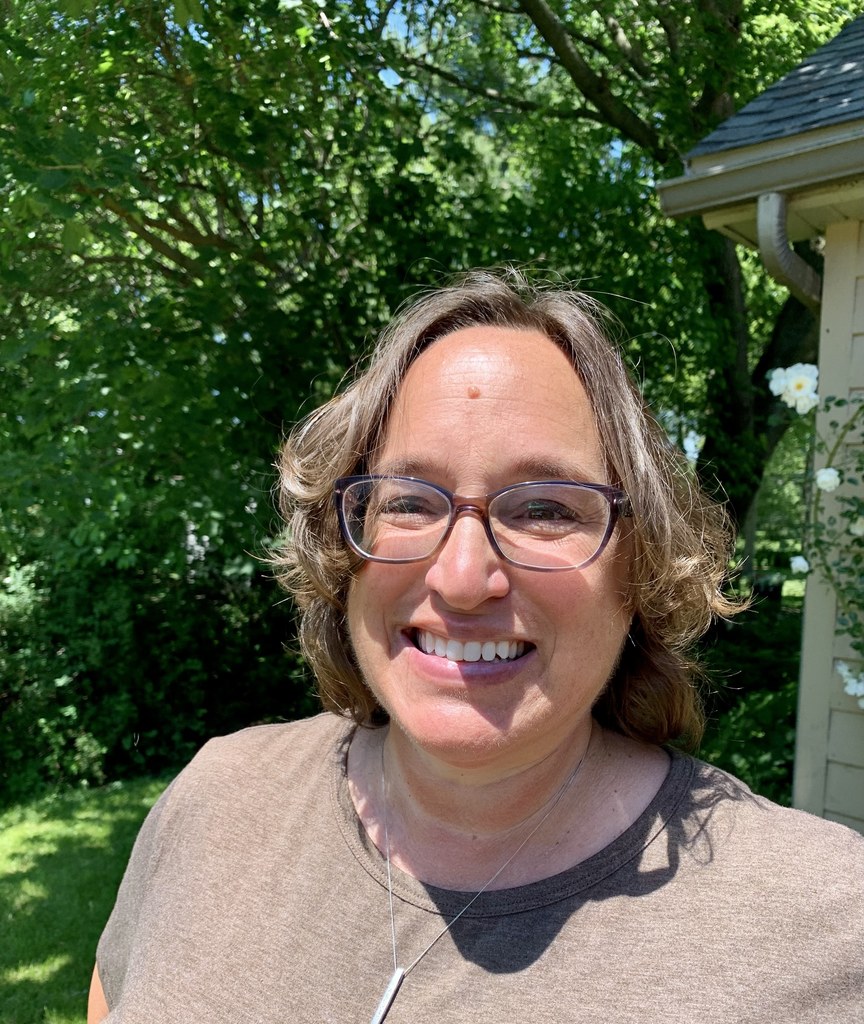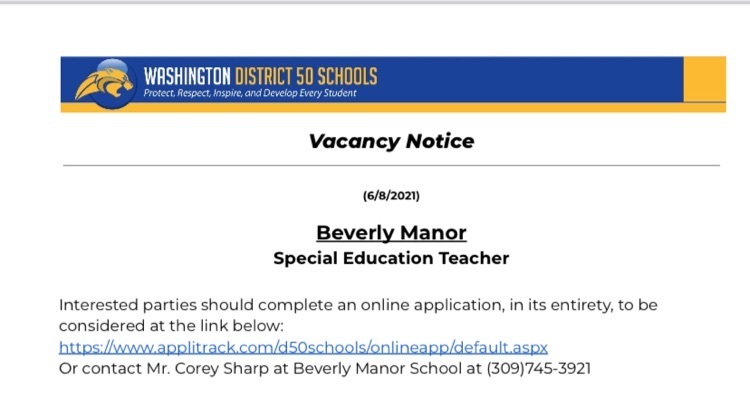 Kindergarten through 5th-grade families, check out this Lego opportunity on the 21st! Cub Scout Pack 206 is hosting a Lego Build and Race event on June 21st at 6:00 at Faith Lutheran Church 2206 Washington Rd in Sunnyland. All youth ages Kindergarten to 5th grade are welcome to participate. Youth will be able to build a car out of Legos and race it on a Pinewood Derby track at the event. There is no cost to the event. Hope to see you there. Any question please email
[email protected]
or call Cubmaster Jeremy Ethridge at (309) 648-5051

Are you or someone you know in the from a country or culture outside of the US? Would you like to share that with our students? Please reach out to help Mrs. Athamnah create a unique and one-of-a-kind opportunity for our school family! Email her at
[email protected]


Attention Summer STEAM Camp registrants, From Mr. Poole, Summer STEAM camp is here and please check the attached schedule of your child registered. If your child can't make it on a given day, it's not a big deal, but please let me know so we can plan accordingly. In addition, I will use Class Dojo as our main source of communication. This will be a great time for your child to learn some new tech skills and have some fun in the process. I hope you all have a wonderful start to the summer break and we will see you soon.


Gooooood Morning WIldcats! We hope you are enjoying the first several days of your summer break already. We wanted to check in and give you some early info about registration for the '21-'22 school year. Mark your calendars for the following dates: - Online registration opens on July 12th for returning students only via Skyward -In-person registration (new & returning) is available July 19, 20, 22, and 23 from 8:00-3:00 at both buildings -In-person registration (new & returning) is also available July 21st from 1:00-8:00 pm at both buildings Check out our new Registration hub for all requirements and dates. -
https://www.d50schools.com/page/registration-info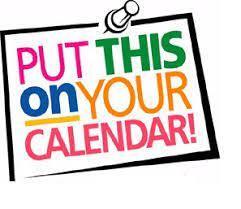 COAST TO COAST! Hensey Wildcat Mileage Club made their goal!! Students & staff walked/jogged the 3,014 miles needed to go from Virginia Beach, VA to San Francisco, CA. Great TEAMWORK!! WAY TO GO HENSEY WILDCATS!! 😀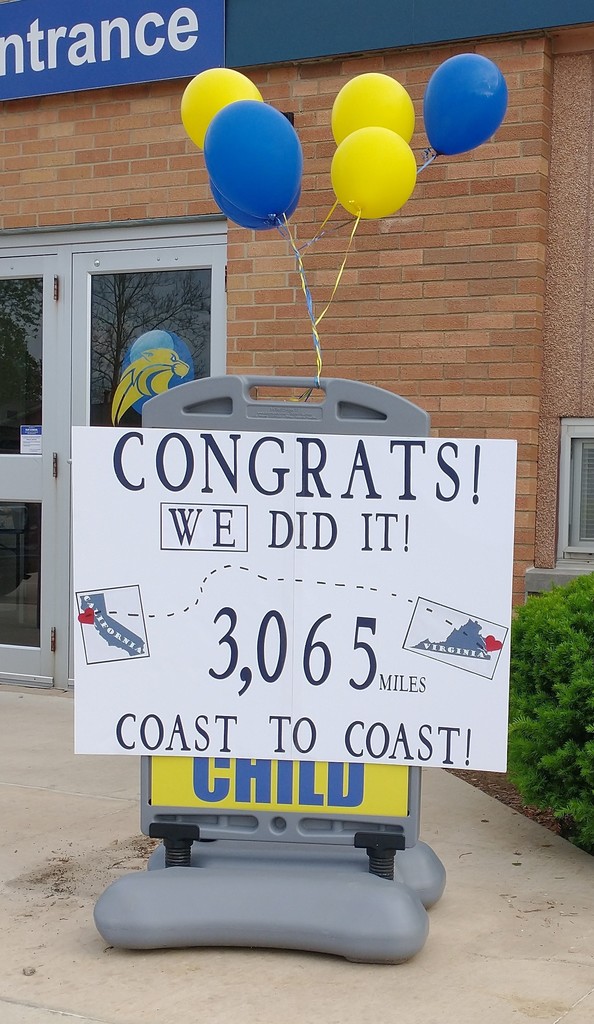 Hey Ya'll District 50 families, Don't forget that this is the last day of school for the 2020-2021 School year! Dismissal from Beverly Manor will be at 11:15 and John L. Hensey at 11:45. Enjoy that summer sun!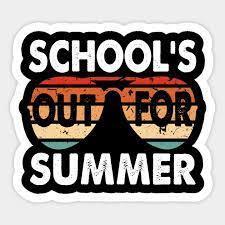 The feed is now live. Our apologies for the technical problems!

Having technical difficulties with the wrestling live stream. Will get it going as soon as we can! Our apologies!


Girl's Basketball Players- ALL uniforms are due to Coach A TOMORROW (if you haven't returned it already!) Please don't forget! For all other athletes, if you still have uniform pieces out, please return those tomorrow as well!

FYI: LATCHKEY PARENTS NO afternoon latchkey on the last day of school May 20th. NO latchkey services offered on Friday May 21st.

Attention 8th-Grade Families, A few reminders about our upcoming 8th-Grade Ceremony: 1. The main doors by the WCHS office will open to students at 4:00. Students should arrive no later than 4:15. 2. The Torry Gym lobby doors will open to family attendees at 4:30. 3. Attendees must bring their tickets for entrance to the event. Families with last names A-L will enter on the left side of the lobby and M-Z will be the right side. 4. The Ceremony will start at 5:00 pm. 5. The Ceremony will be live-streamed through the WCHS Athletics Youtube Channel here:
https://www.youtube.com/c/WCHSAthletics/featured