Attention John L. Hensey Families, Due to a recent fire alarm at John L. Hensey, the students were safely evacuated from the school grounds and the fire department reported on scene to examine the alarm. As soon as administrators are given the all clear by the fire department, students will reenter and dismissal will resume. Please be aware that buses may be delayed several minutes.

GBB tryouts will be held Thursday, March 11 from 4:00-5:30. Parents are also asked to attend a parent meeting at 4:00pm as well. Please contact Coach O'Laughlin with any questions.


Great news! Our amazing Jostens representative for Yearbooks extended the online ordering deadline to March 26, 2021! Don't delay and order your 2020-2021 yearbook! Follow the steps to order your yearbook! Step 1: Go to
www.jostensyearbooks.com
Step 2: Click "Order your yearbook here" and in the search bar, type in BEVERLY MANOR SCHOOL (*You have to type Beverly Manor in the search bar, even if you attend John L. Hensey) and select it from the drop down menu. Step 3: Click "Order My Yearbook" Step 4: Complete your order and check out! Can't order online? You can bring $20 cash or check (checks made out to District 50 Schools) to Mrs. Tapling or Miss Darrow at Beverly Manor.




Good morning District 50 Families, For those that have not yet selected your instruction choice (in-person or remote) for the 4th quarter, please click the link below or visit your Skyward account to make that selection by the end of today. This simple task will greatly ease the workload of our building secretaries to reduce the phone calls that they will start making on Monday. **Select your 4th quarter instruction preference (in-person or remote) here:
https://forms.gle/NY87px69WWAeo3gaA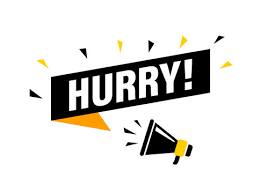 Boys Basketball and Girl's Volleyball pictures will be taken on Monday, March 8th. I will send home forms today, but you will also have the option to order online after pictures are taken. Please make sure your child brings their full uniform to school on Monday. Thank you!

Attention D50, D51, and D52 6th, 7th, and 8th graders... WASHINGTON WRESTLING IS BACK!! Join us for some open mat time at Beverly Manor school on the following dates: Monday, March 15 -- 5:30-7:30pm Wednesday, March 17 -- 5:30-7:30pm Monday, March 22 -- 5:30-7:30pm Wednesday, March 24 -- 5:30-7:30pm Season begins on April 6, 2021. All practices and home meets will take place at Beverly Manor School. Practices will typically be held from 5:30-7:30pm, unless otherwise instructed by the coaches. All athletes MUST have a physical on file with their home school prior to April 6th. Questions? Please contact Jennifer Miller at Beverly Manor School 309-745-3121 ext 341.

It's time for Girl's Basketball!! Open gyms will be held on March 5 and 8 from 4:00-5:30pm. Tryouts will be held on March 11 from 4:00-5:30pm. All 6th, 7th , and 8th grade girls are eligible to tryout but MUST have a current sports physical on file. Let's Go, Lady Wildcats!

Cheer on our Volleyball team as they take on the Morton Potters tonight. Game time is at 4:30 pm and the stream will go live around 4:15 pm. Stream link:
https://youtu.be/go1c14XTr5g

Good morning District 50 Families, Just a gentle reminder to stay cozy this morning and let our students sleep in because there is no school for District 50 students today due to the Casimir Pulaski holiday. Please take care of the following two items before our in-person instruction resumes tomorrow. 1. Pack your child's Chromebook AND charger with all of their supplies back into their tub for a return. Make sure it is charged and ready to go. 2. Select your 4th quarter instruction preference:
https://docs.google.com/forms/d/e/1FAIpQLScMCyGhB1NdJSRWTrs98B5Ar_qiBnwzxE-GrHv6K9V48GMG0Q/viewform
Thank you and enjoy your day!


Attention all District 50 families, The 3rd quarter comes to a close on March 12th which means we are in need of 4th quarter method of instruction selections to start preparing for any changes to the school environment that need to be made. The system is still the same, so please log into your Skyward or visit the Google Form below to enter the method of instruction selection for your child(ren). We ask that you submit your selection as soon as possible and no later than March 8th.
https://forms.gle/7HsAyt8CuY14Q1mC7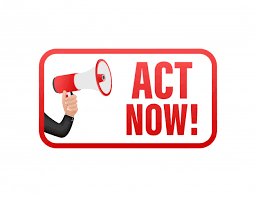 We will be holding our Kindergarten Pre-Registration every Friday in March. You will need to call the office as soon as you can to schedule an appointment to come in and fill out paperwork. 309-745-3625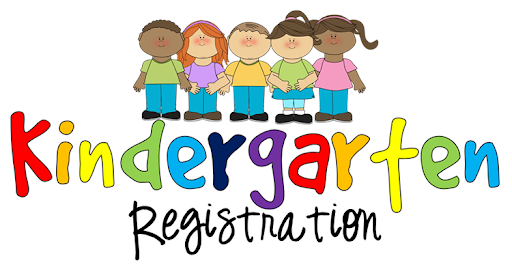 8th grade parents: You should have received information about tonight's virtual orientation. Another email will be sent at 3:00pm today with the link. Please reach out to WCHS if you haven't received anything. Thank you!

Our return to in-person learning is approaching and a few reminders to note in the meantime: 1. Students will not have school on Monday, March 1st. This is a non-attendance day due to the Casmir Pulaski holiday. 2. If you have recently been identified a close contact or tested positive, please contact our school offices to receive updated information on a return date as we plan for a safe return for students and staff. 3. We are back in-person on March 2nd. Manor start is 8:00 am and Hensey is 8:30 am.