Congratulations to the April Student of the Month Winners! The teachers carefully nominated and selected each winner and I'm proud of the bunch presented here. We also enjoyed a nice treat and talked about our school year and summer plans!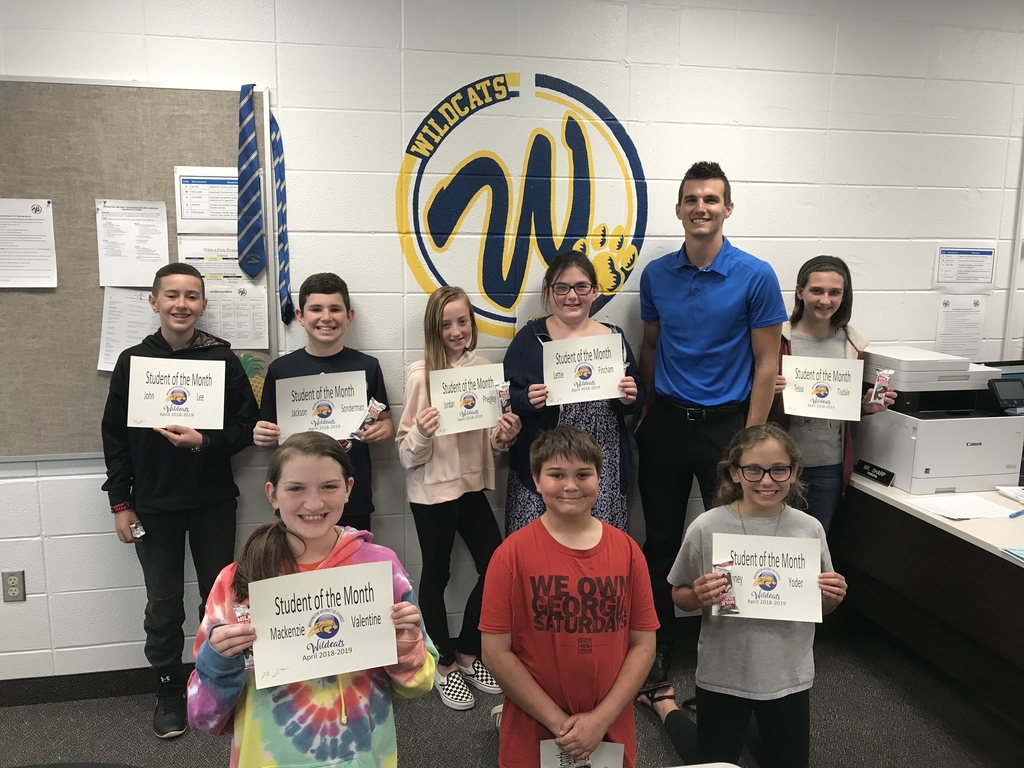 ATTENTION! Field Day has been moved to Friday, May 31st!! Please remember to wear sneakers, comfy clothes and bring a refillable water bottle!! Thank you!

March Star Students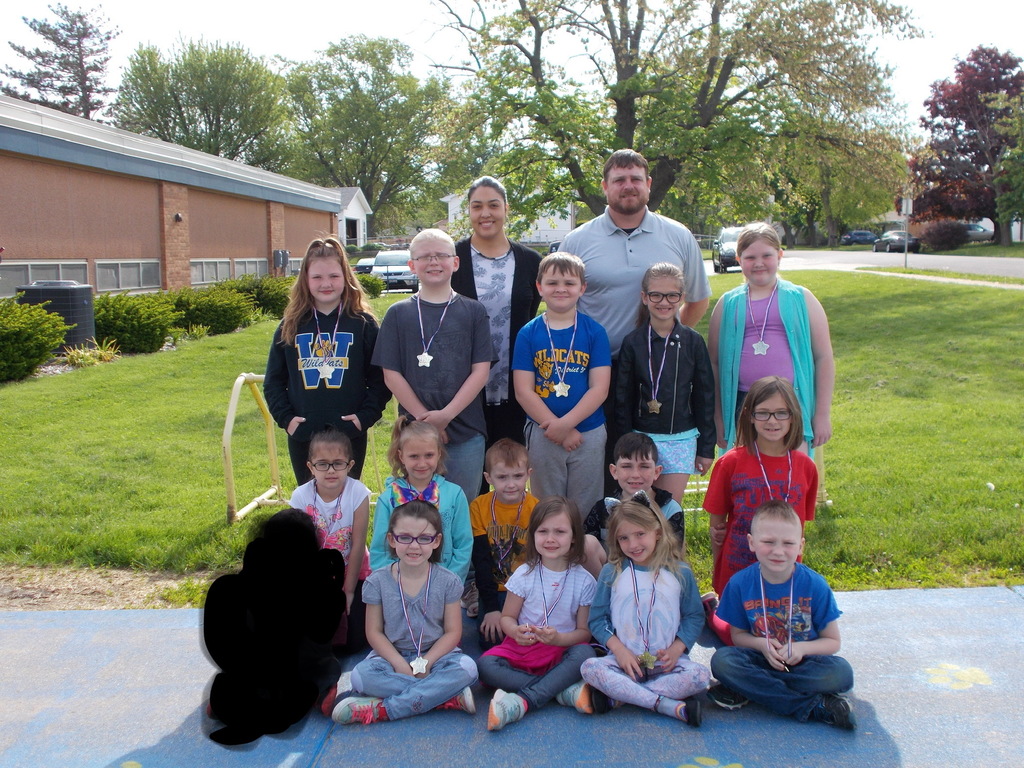 Thank you so much to Officer Taylor and Deputy Shallenberger for surprising the 5th graders with donuts!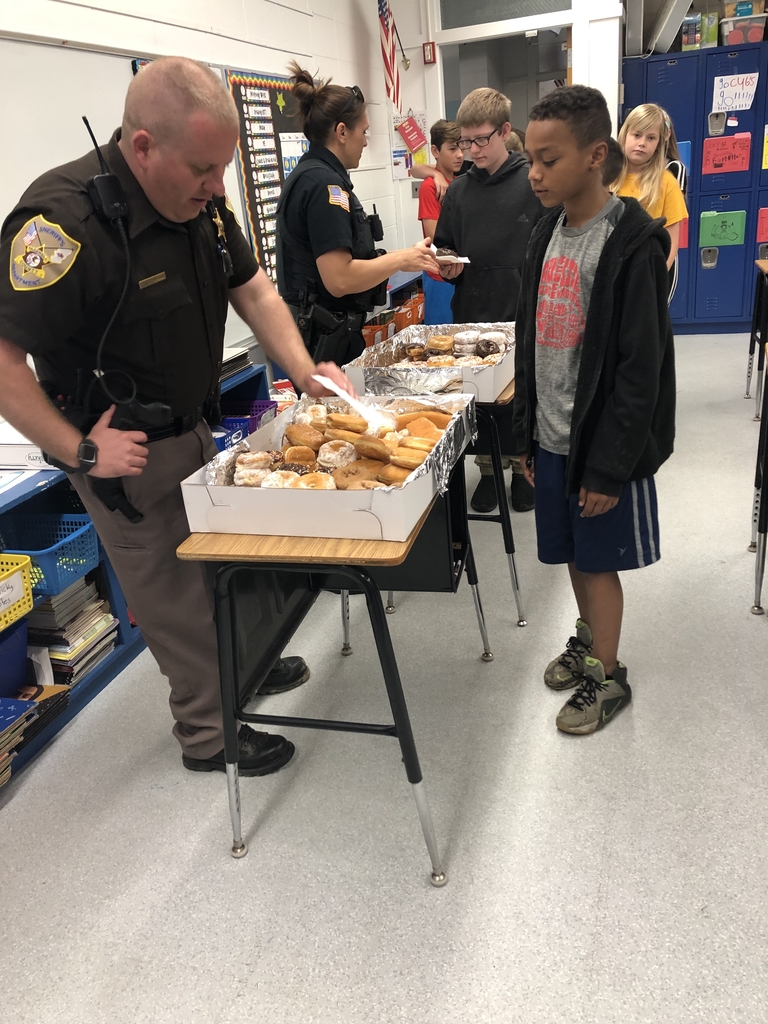 We are saddened to share the news of the passing of Les Brooks, husband of Bus 99 driver JoAnn Brooks, this past weekend. Please be aware that pick-up and drop-off times for Bus 99 riders may be delayed as we utilize sub drivers in her absence. Thank you.

Check out all the summer reading programs Washington has to offer!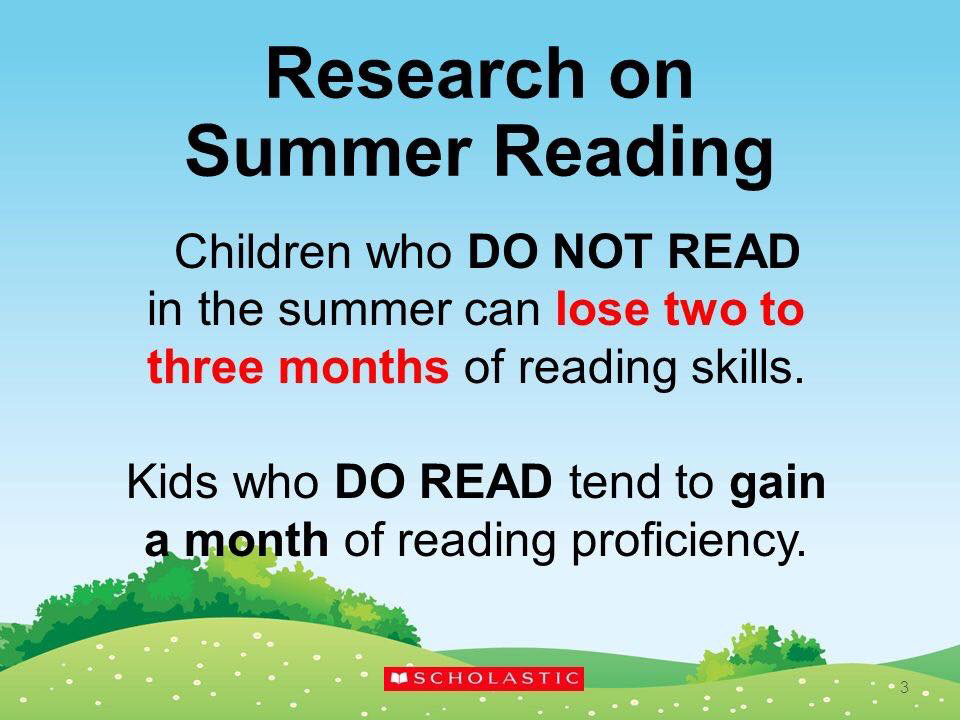 District 50 Parents and Guardians, As soon as the tornado siren went off, all students and staff followed our severe weather safety protocols. Students are now back in class. Administration is following the weather closely as the safety of our students and staff is always our top priority.

5th grade is so proud of their stroke poster winners!! Our own Jasmine was the grand prize runner up! Great job to all!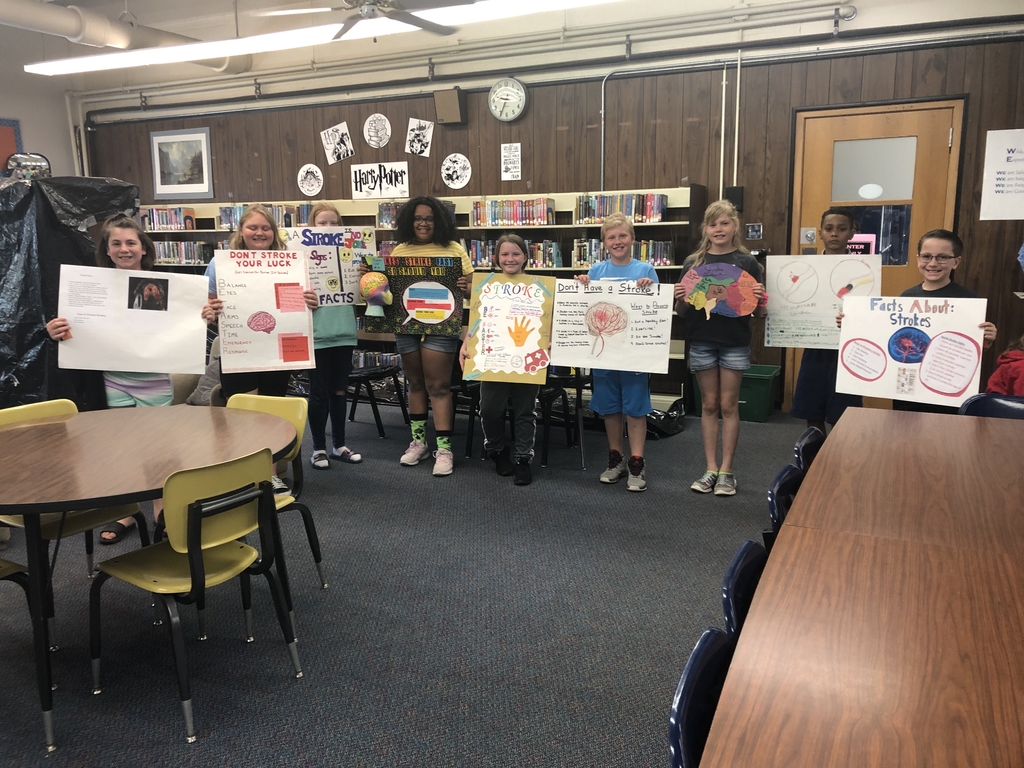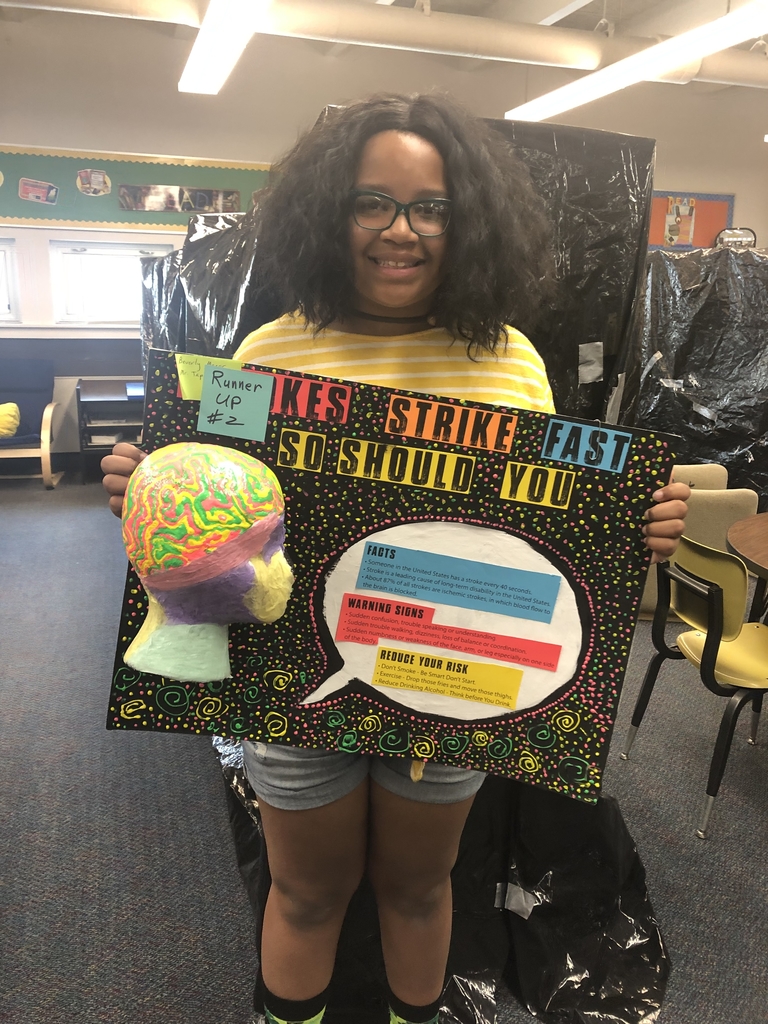 District 50 will be utilizing online registration for returning students, and pre-registered kindergarten students on Skyward. Please make sure you have access to Skyward to complete registration beginning July 15th. New student registration will be held July 31st 9 a.m.- 3 p.m.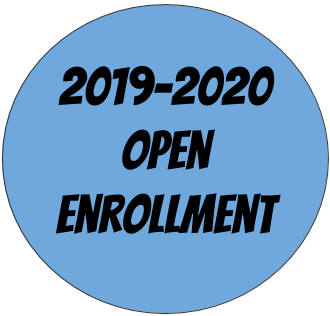 Hear ye, hear ye! The Lords and Ladies of Beverly Manor enjoyed a trip to the Medieval Times castle today. Although our knight was not victorious, we had an amazing time learning and laughing together.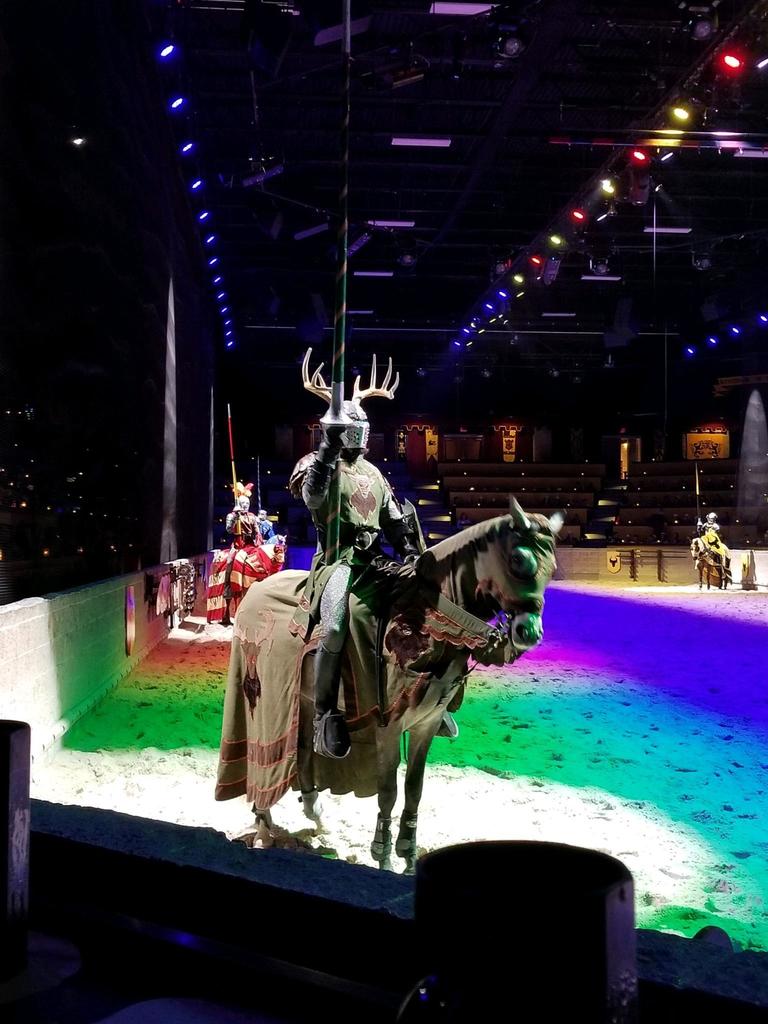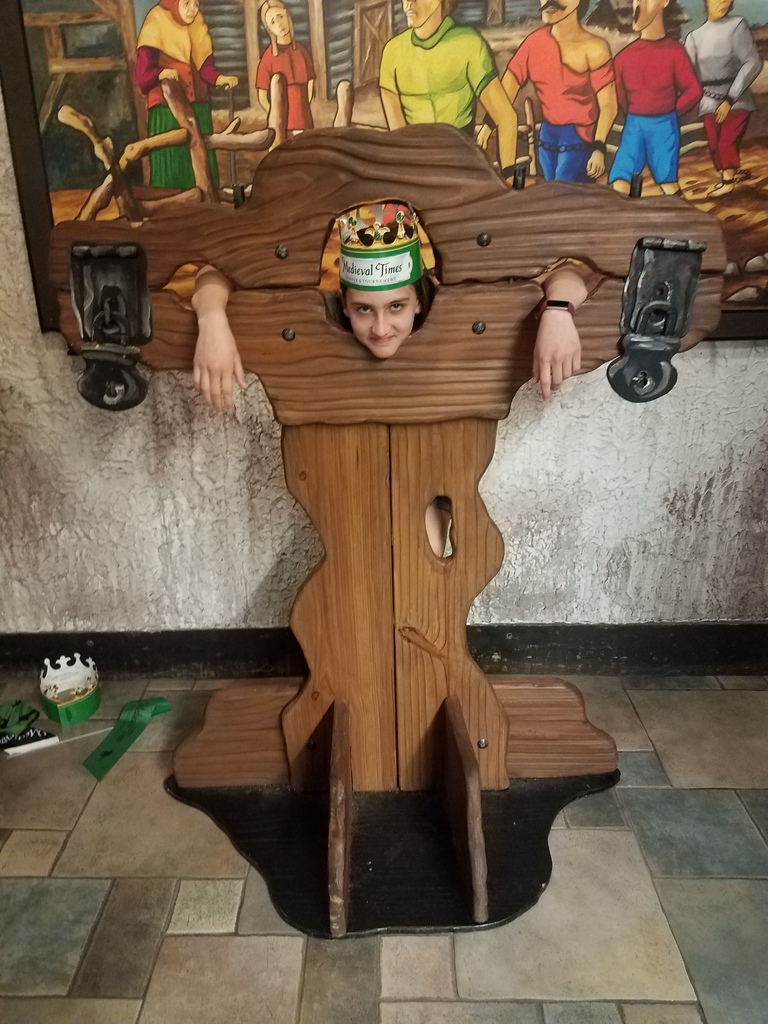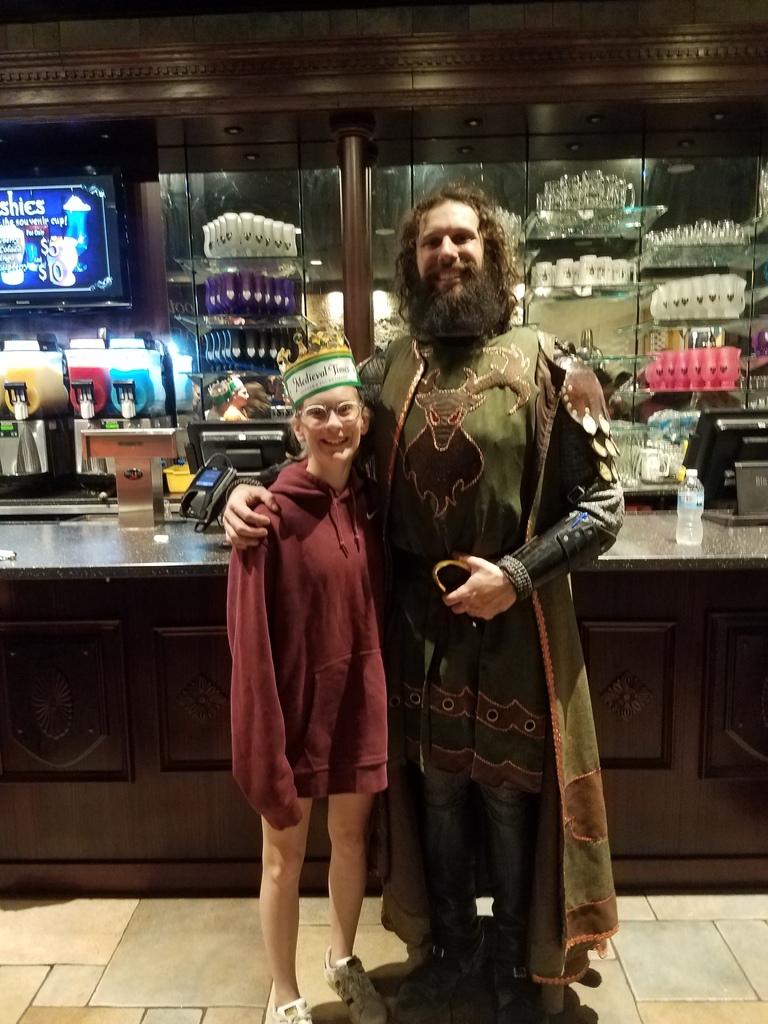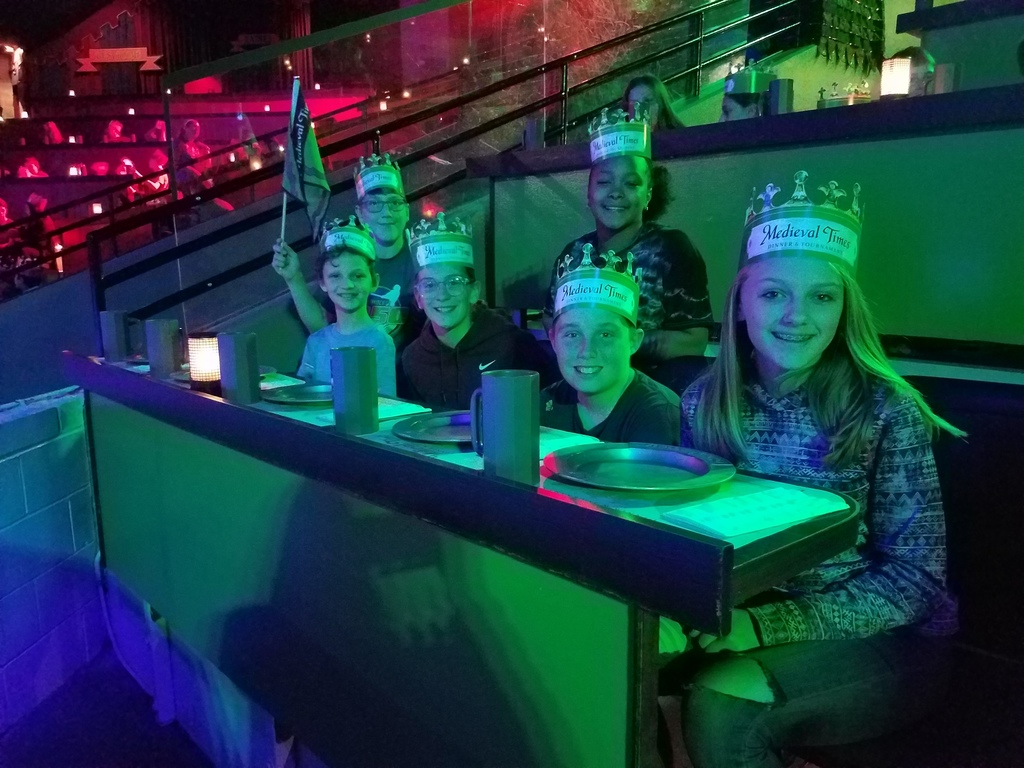 Fall 2019 baseball tryouts will be held on August 5th from 9-11:30am and August 6th from 9-12. Students entering grades 6,7,or 8 are eligible to tryout, but MUST have a current sports physical on file before Aug 2nd & online registration forms on the school website completed

The Kiwanis Club of Washington is having a cutest Pet in Washington Contest. Proceeds from the event will directly benefit Moms Who Care and District 50 Schools. Enter your fur-babes or slimy/scaly family members today!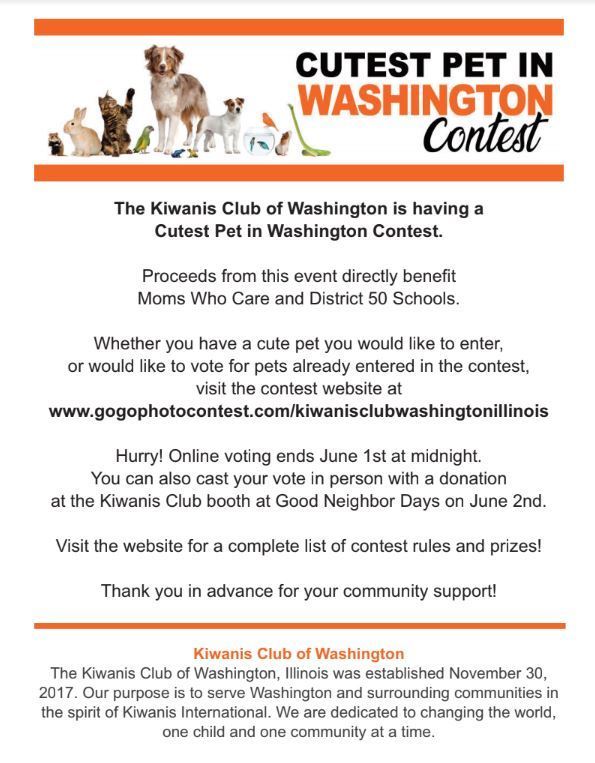 Congratulations to our first ever John L. Hensey Art Show Winners. All of the students did a wonderful job with their artwork throughout the year. It was a very difficult decision to choose just one winner from each grade level. Keep up the great work Wildcats!!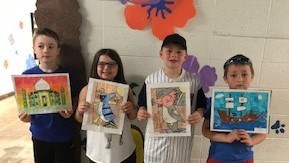 We are now accepting donations for gently used T-Shirts, shorts, shoes and backpacks through May 31st!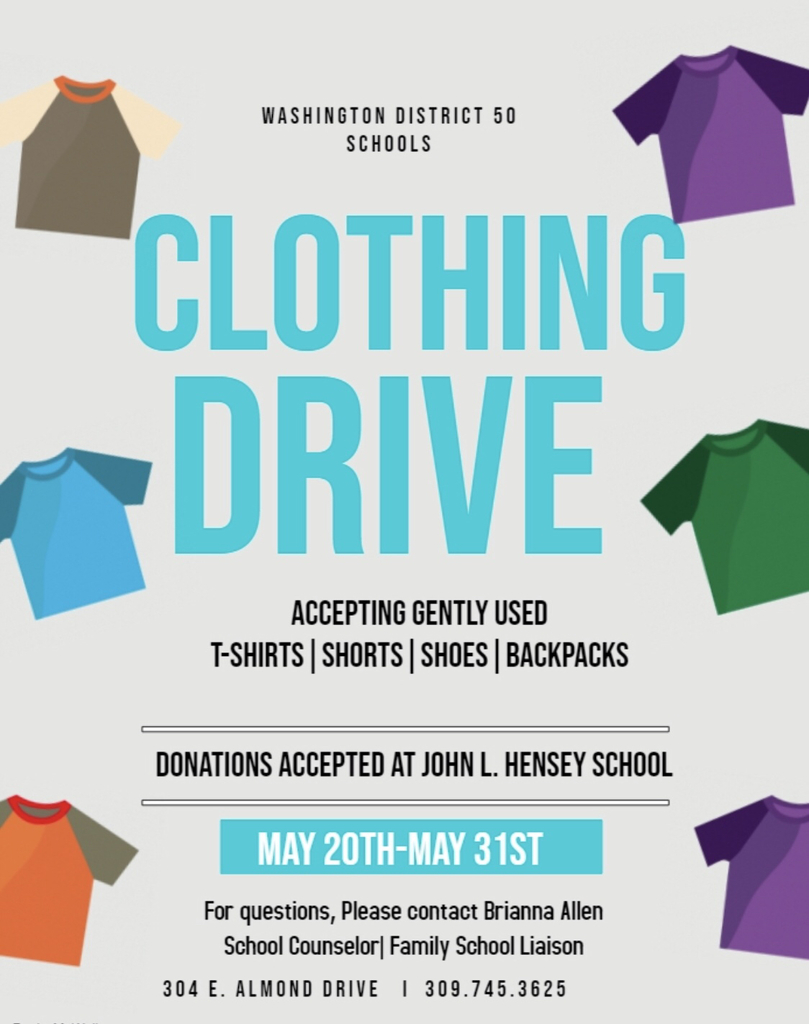 We are now accepting donations for gently used T-Shirts, shorts, shoes and backpacks through May 31st!

We are now accepting donations for gently used T-Shirts, shorts, shoes and backpacks through May 31st!

Congratulations to our April Students of the Month! I had the privilege to congratulate and celebrate with some outstanding students this afternoon!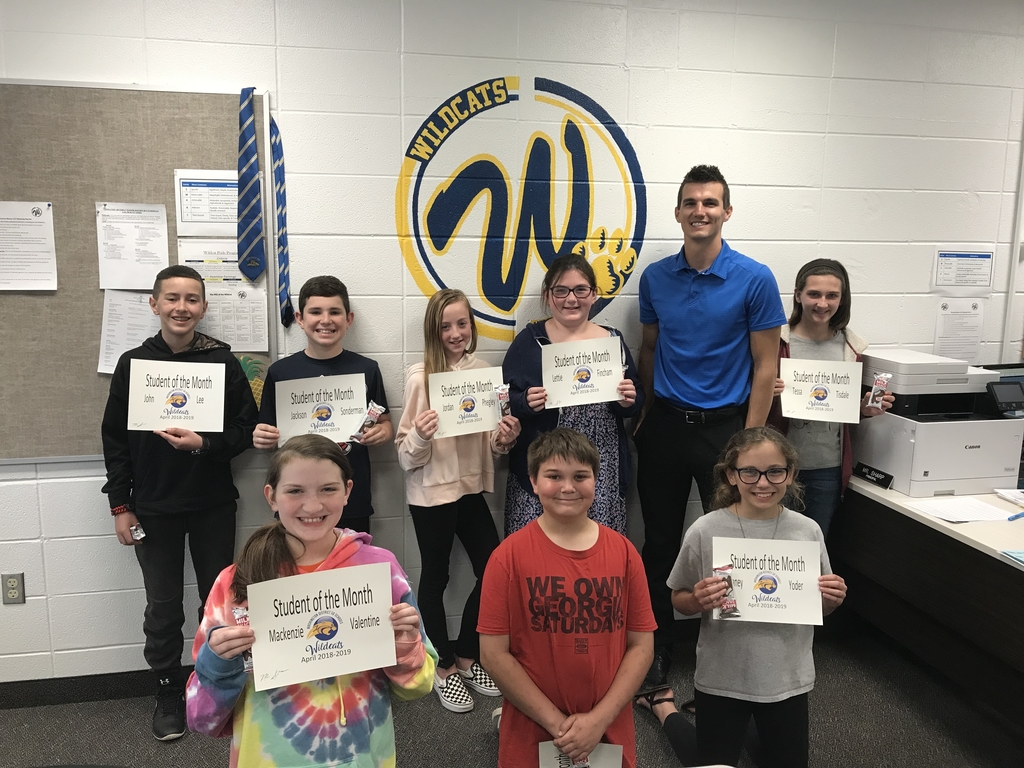 5th grade had an amazing time today participating in a "mini" Arts Day!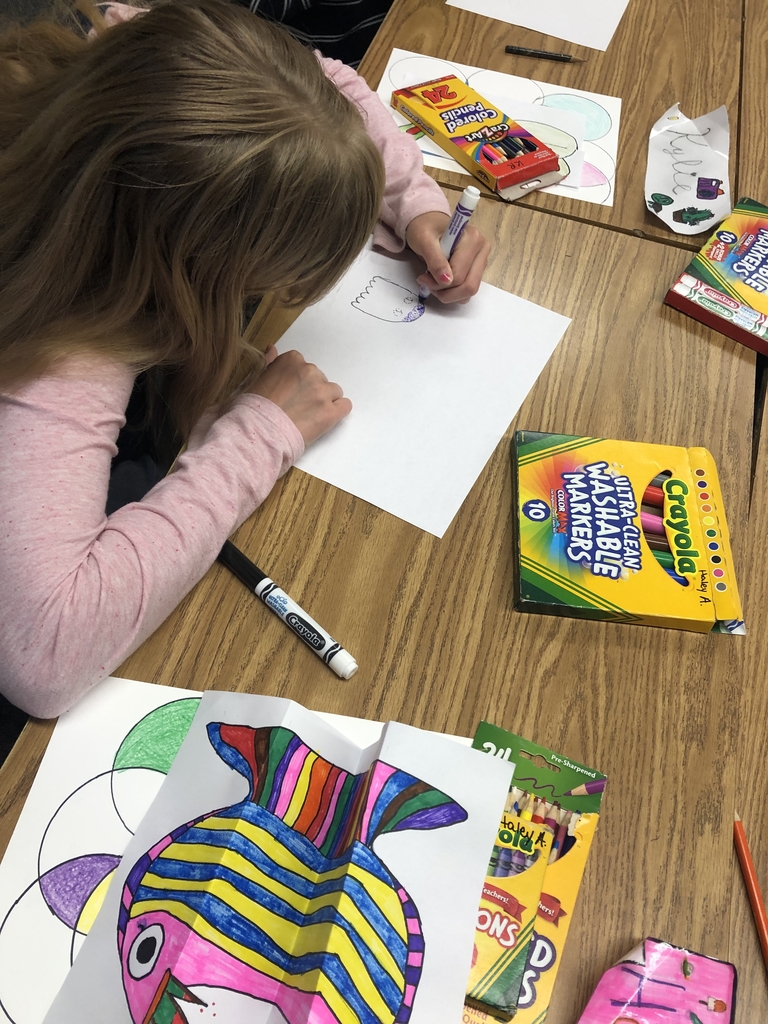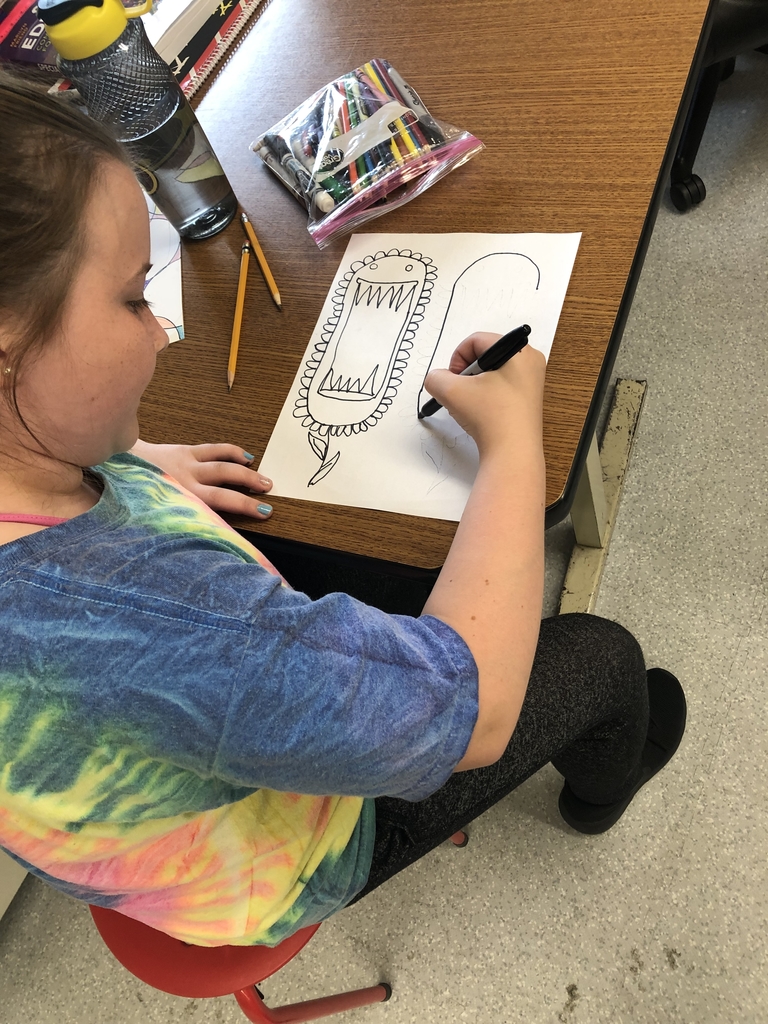 Congratulations to all our 8th grade graduates. Friday's graduation was filled with smiles, cheers, laughs, tears, and special moments. Student of the year speeches are always special, and this moment during one of them showcases the bond of this graduating class. #D50PRIDE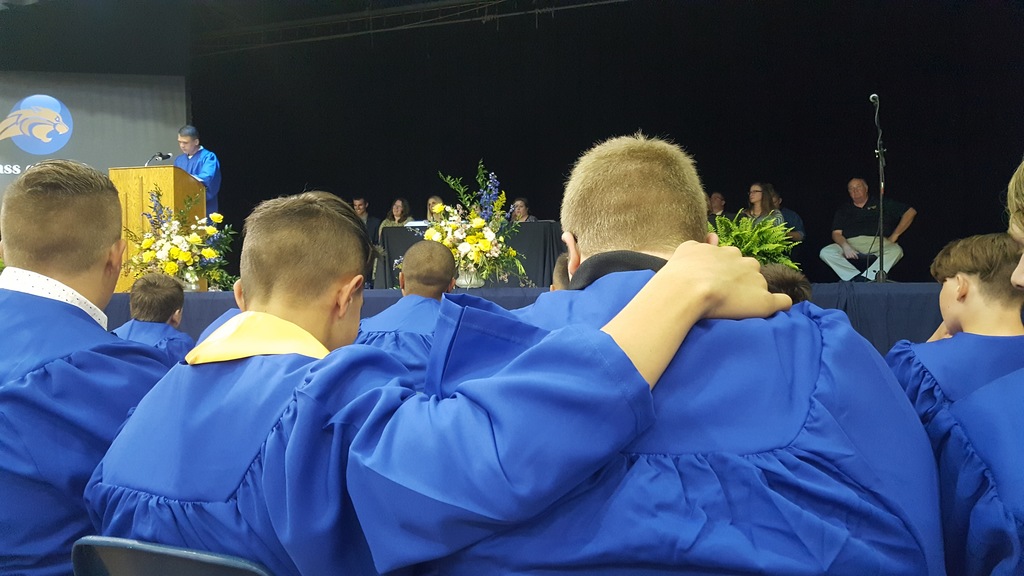 ​Not only do we have our new website up and running, but don't forget about the convenience of our app to check events and make bus changes as well! Check it out and select Notifications to receive alerts!