Stay in the know with Skyward notifications! All District 50 families with Skyward access can set up personal notifications for attendance, discipline, food balances, and often the biggest area of interest, Grading! Sometimes we know logging into Skyward can be a task that is forgotten, however, you have the power to have alerts like: Low Score/High Score, Missing Assignments, Low/High Overall Grades, and more sent directly to your email once they are posted. If your family has achievement goals of maintaining grades above 80 percent, then set your goal and be instantly notified when it drops. To access these Skyward options, view the directions here:
https://drive.google.com/file/d/1HqlrXxx1Km4K2YGhENbpVhxfz1YczUPi/view?usp=sharing



Attention all District 50 Students, We will be celebrating next week with a holiday themed Spirit Week. This will be open for all students at both buildings to participate, whether in person or through photos posted to our social media page for remote learners. We hope everyone is able to join in on the fun!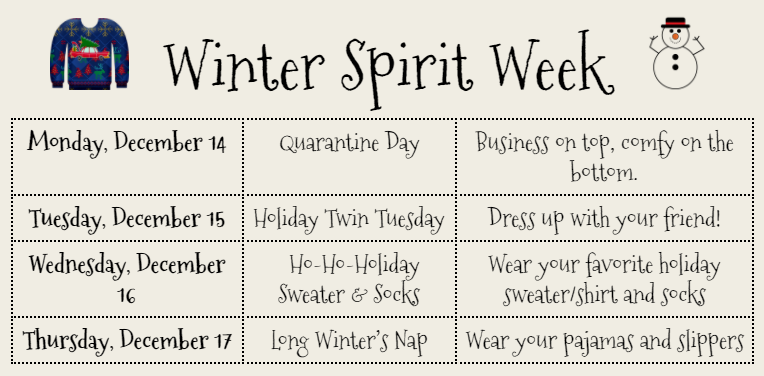 We would like to thank New Life Church for their very generous donation of new coats, hats, gloves, shoes, and warm clothing items! Thank you for helping spread the warmth to our community this holiday season!

Just a reminder that pickup for the D50 PTC Busy Corner Pie Fundraiser will be tomorrow 12/9 from 5:30-7:30 at Beverly Manor. Please use the pickup/dropoff lane. We will ask your name, and bring your order out to you! All orders need to be picked up at this time. Thank you


We would like to thank Pleasant Valley Missionary Baptist Church for their gracious donation of Coats and Masks! Thank you for helping us spread the warmth this holiday season!

Beverly Manor Families, Please join us in congratulating our November Students of the Month and enjoy reading why these individuals have been chosen. Hunter Nees: Hunter is an extremely responsible, kind, and hard working student. He puts his best effort into everything he does. MaKendra Kreichgauer: MaKendra has only been an in person learner for quarter 2 but has proved that she is responsible and hard working BOTH at home and at school. She is a sweet and kind student that always goes out of her way to be friendly and positive even when I know she may not feel 100%. Madison Coker: Maddy is an online learner who is amazing at communication! She works to complete her work each day and reach out to her teachers for help when she needs it. She always brings a smile to our Google Meets and is very respectful. Shoutout to Maddy for being a great role model to both in-person and remote learners! Rian McKinney: Rian is always wanting to help out around the classroom and is very organized. She is friendly to her classmates and just has a great personality. She is a hard worker and always strives to get her work done on time and correct. She goes above and beyond. She is a joy to have in class. Jasper Evans: When an outside group came in to do the Erin's Law presentations, Jasper took time after the presentation to thank the gentleman who was giving the presentation. He said "thank you for coming here and talking about this stuff, and for sticking up for people, because this stuff is really important, and it is important to talk about it." The gentleman was very impressed with Jasper, and with the fact that he would be motivated to say that and express his thanks, especially in front of his peers. Julia Johnson: Julia has gone above and beyond this year for band. She switched to a new instrument, is taking private lessons, and has worked so hard that she's back on track with her other classmates. Julia's work ethic is unmatched and she is a joy to have in class! She is an A+ student. Great grades, respectful and always kind to her peers. Haley Ashley: Haley is polite, quiet, hard working. A pleasure in class! Laney Yoder: Very responsible, intuitive, kind to everyone, volunteers and participates. Thomas Diederich: Thomas is always focused and on task. He works diligently on his school work. He is kind and respectful to his fellow classmates and teachers. Abbey Sluga: Abbey is always helpful, she often asks to help with any errands, tasks around the classroom, cleaning, etc. She is kind to all the students and has many friends. Abbey always has a smile on her face and is an asset to any classroom. Congratulations and enjoy your McDonald's on us!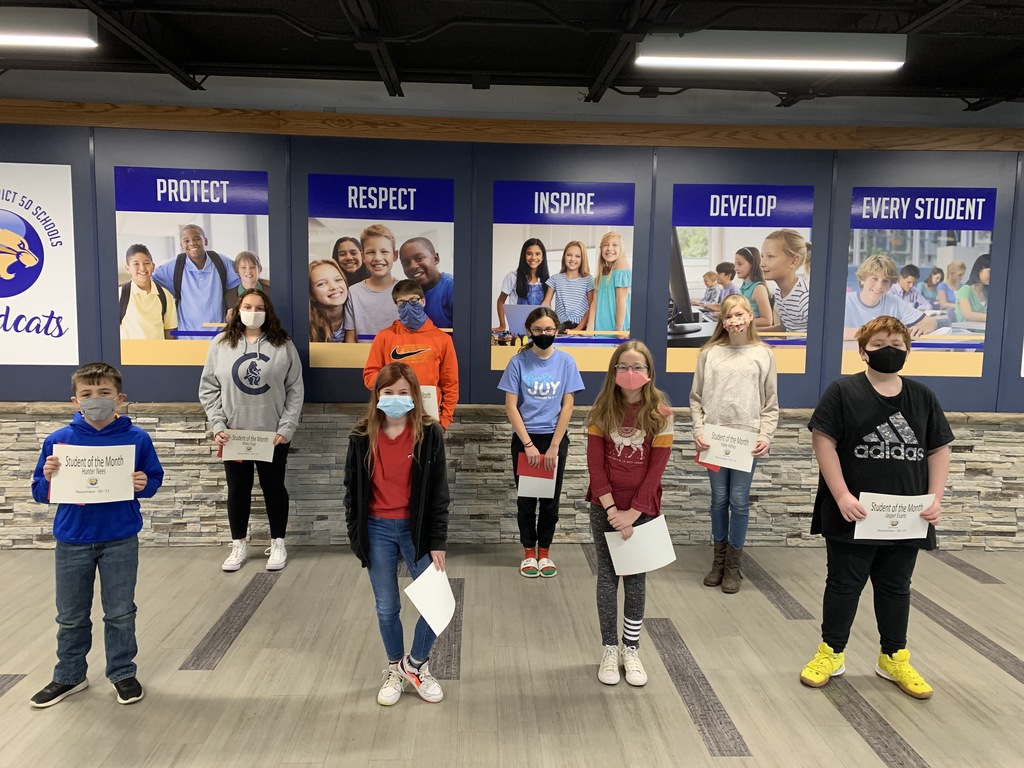 Thank you to all of our contributors in our Donors Choose project!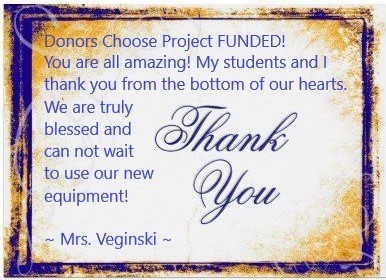 Donors Choose will match our J. L. Hensey Physical Education project, tomorrow (and tomorrow only), for Giving Tuesday! Click on the link and check out our page! Thank you!!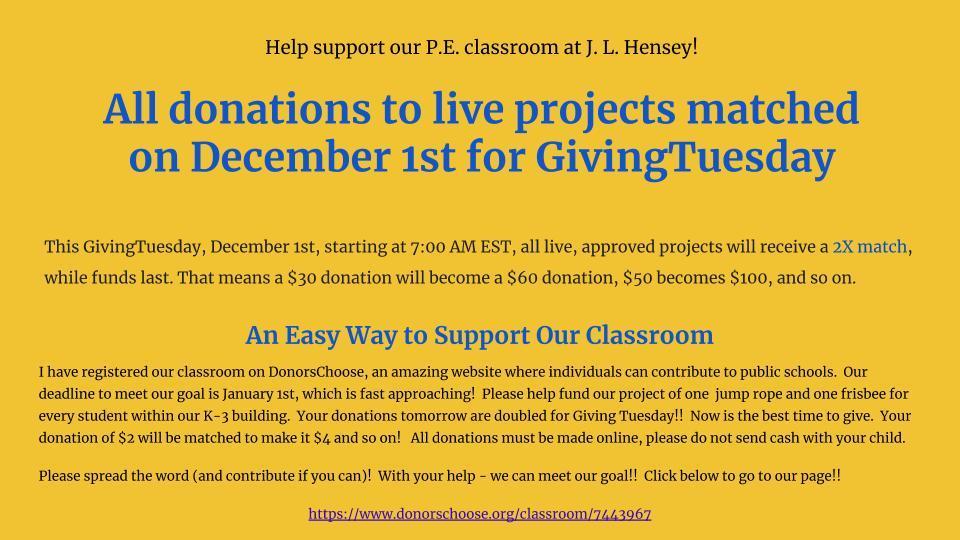 Just a reminder that the Busy Corner Pie Fundraiser is due TOMORROW! No late orders will be accepted, and money must be turned in with the orders. Please remember to have your students turn in their orders, and thank you for your support of D50 PTC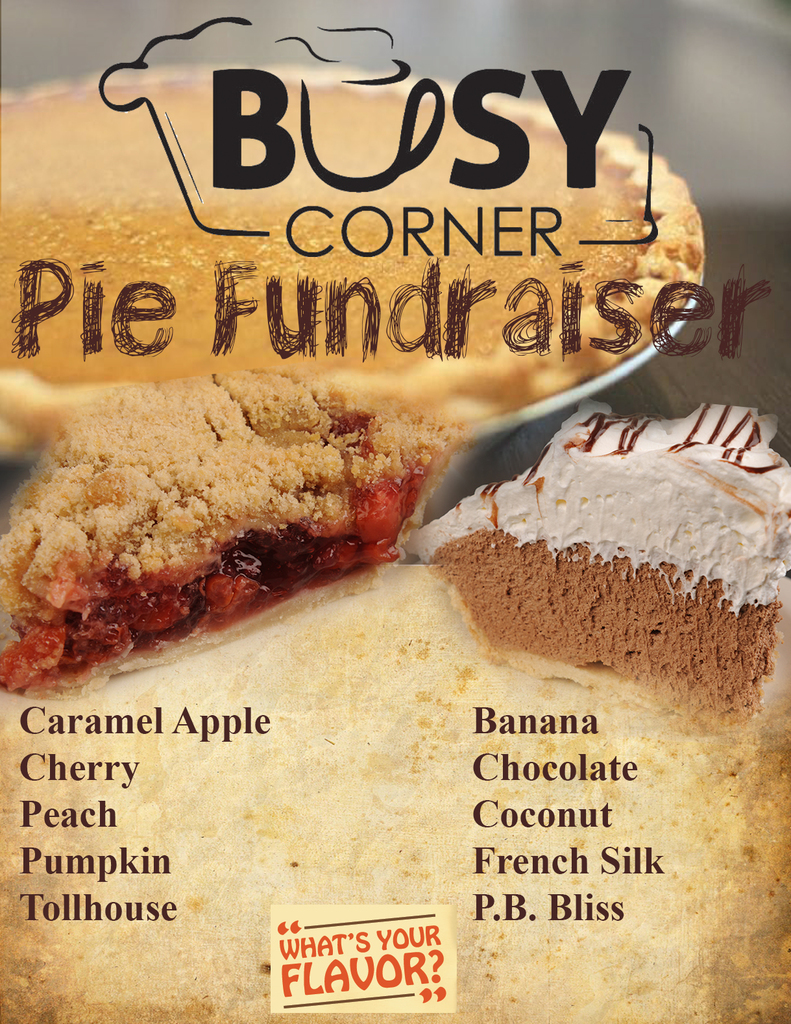 Bus Change Reminder... Monday, Nov 30 HENSEY AFTERNOON BUS #55 (Purple) Tall Oaks Apts Families - Drop-off Time @ 2:02-2:05pm ALL OTHER RIDERS / Rolling Meadows South Families - Drop-off Times will be 3-5 MINS LATER Thanks!

This is a great season to show our thanks and we would like to share how thankful we are for the volunteers, readers, and the businesses that participated in our Family Reading Weekend event. We could not have done it without you all! Be safe and enjoy your break, Wildcat family!

HENSEY AFTERNOON BUS #55 (Purple) RIDERS: STARTING MONDAY, NOV 30 Tall Oaks Apts Families - Drop-off Time @ 2:02-2:05…(instead of 2:15-2:20pm) ALL OTHER RIDERS / Rolling Meadows South Families - Drop-off Times will be 3-5 MINS LATER *In an ongoing effort to protect students who ride our buses (rider distancing & spacing; ride times, etc.), Hensey bus riders on Bus #55 (Purple) will be dropped off at different times BEGINNING AFTER THANKSGIVING BREAK. Our Tall Oaks bus riders will be dropped off earlier @ 2:02-2:05pm AND all other riders (Rolling Meadows South) will be dropped off 3-5 minutes later than usual. Thanks for your continued support of D50!!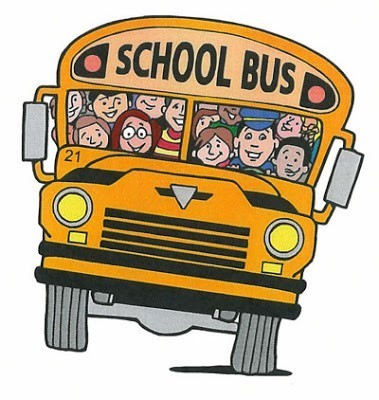 Check out these cool mini parade floats from Mr. Sluga's class! Is the Thanksgiving day parade apart of your family's traditions?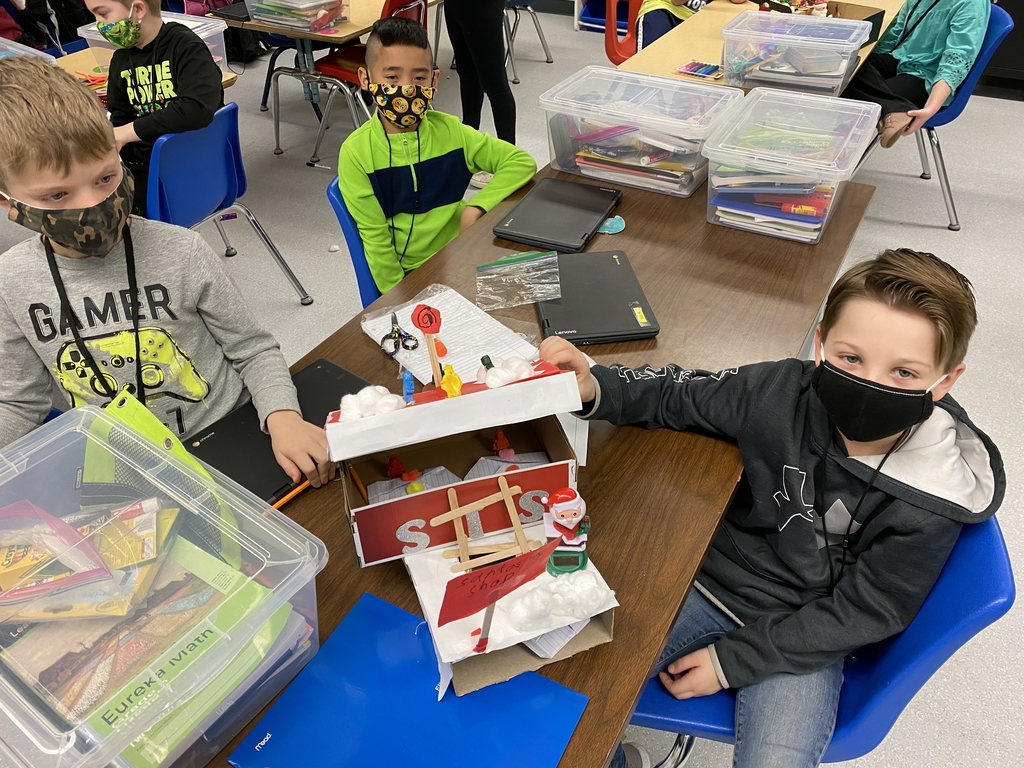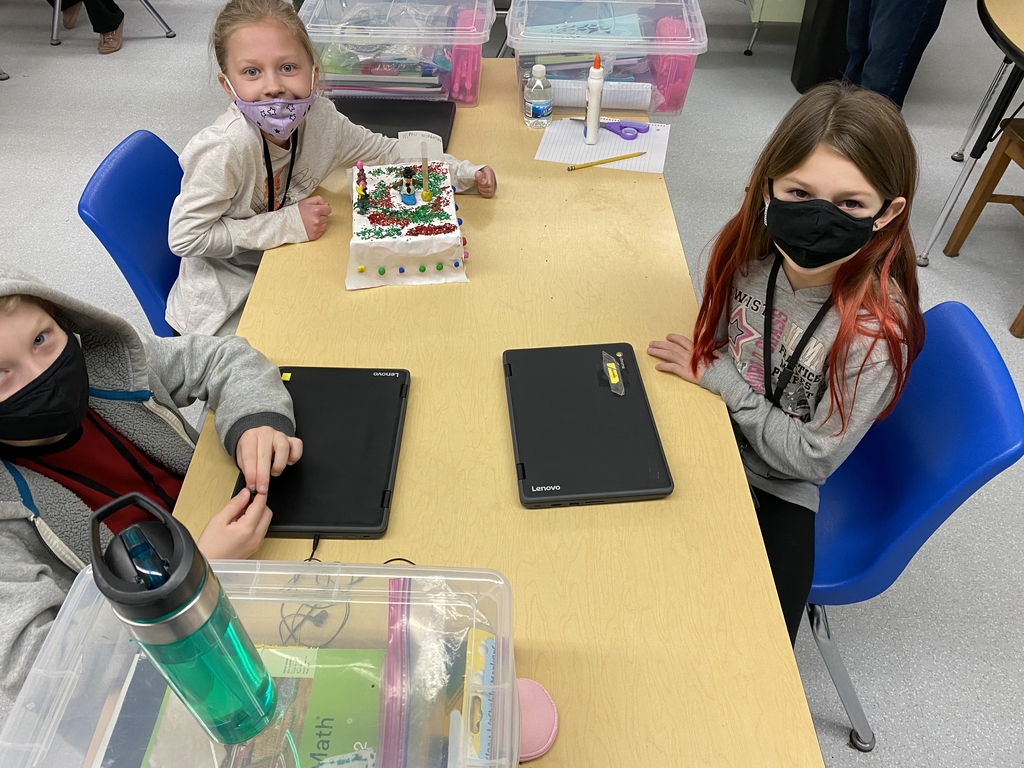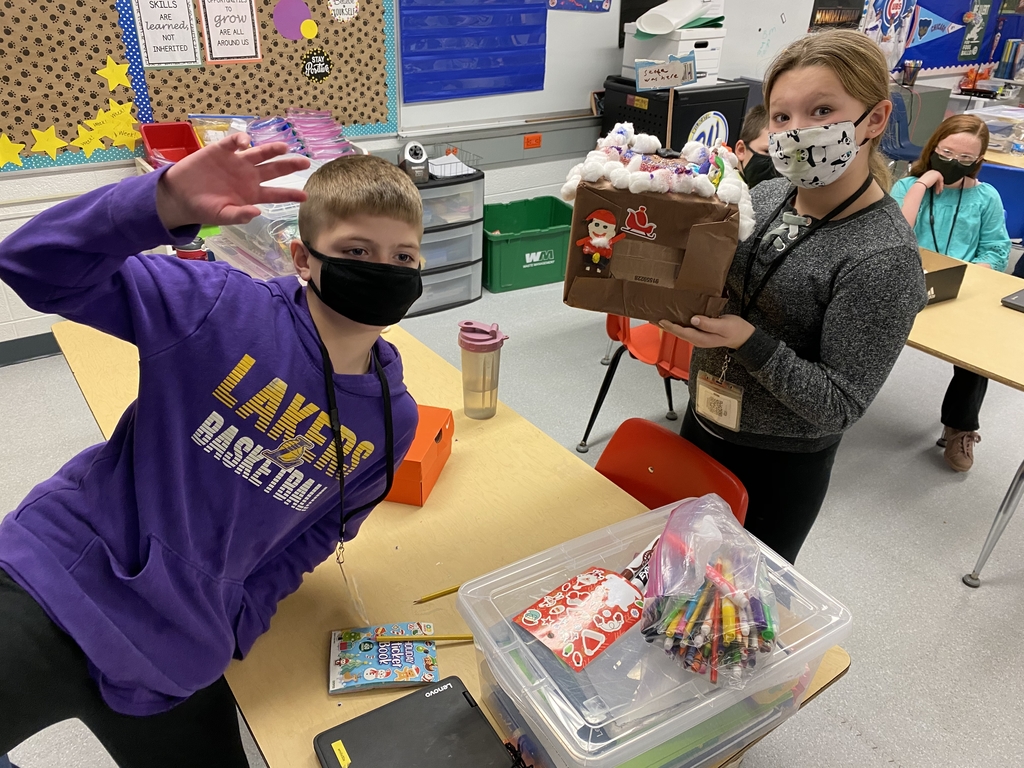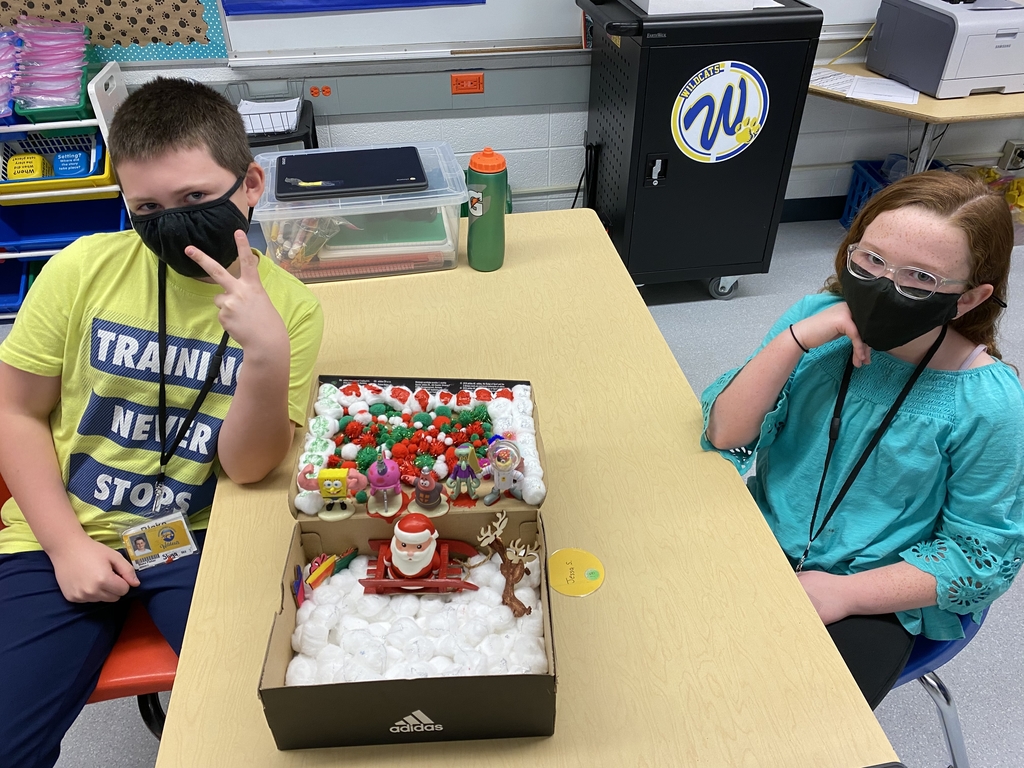 On behalf of Washington District 50 Schools, we would like to wish the entire Washington Community a safe and happy Thanksgiving holiday! We are thankful for our students, parents, staff, local businesses, and our wonderful community.

Calling all remote learners! We need you! Submit photographs of you working hard on your school work from home to Mrs. Tapling for the yearbook! Email photos to
[email protected]